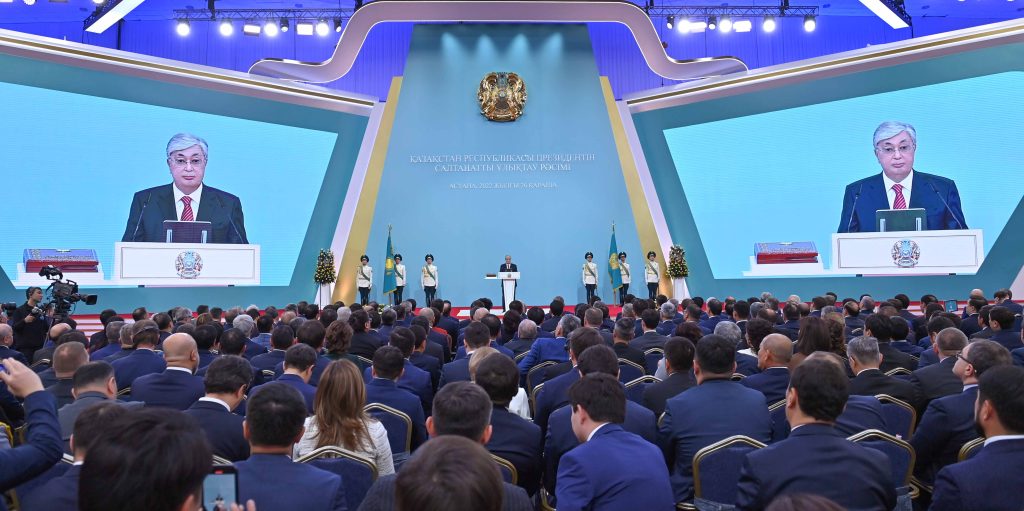 Kassym-Jomart Tokayev, who was re-elected as the president of Kazakhstan in the landslide victory in the elections held on 20 November 2022, has taken oath of office.
The inauguration ceremony took place at the Palace of Independence, Astana, on 26 November 2022.
In his inaugural speech, President Tokayev outlined his foreign and domestic priorities.
Tokayev said that "building a fair market economy, protecting private property, developing competition, eradicating corruption is impossible without ensuring the genuine rule of law. In its development, our country will mainly rely on its own forces, but at the same time actively develop international cooperation in various fields, including attracting foreign direct investment."
According to Kassym-Jomart Tokayev, Kazakhstan will continue to implement a balanced, constructive foreign policy aimed at protecting our national interests. The process of political modernization will continue.
He said, "Mutually beneficial cooperation and strategic partnership with neighbouring countries – Russia, China and brotherly countries of Central Asia, with partners in integration alliances – will be a priority."
"We will make every effort to develop multifaceted cooperation with the United States, the European Union, the states of Asia, the Middle East and Transcaucasia, as well as with all interested countries," he said.
"Kazakhstan remains committed to modern international law and the UN Charter," Tokayev said. /// nCa, 28 November 2022