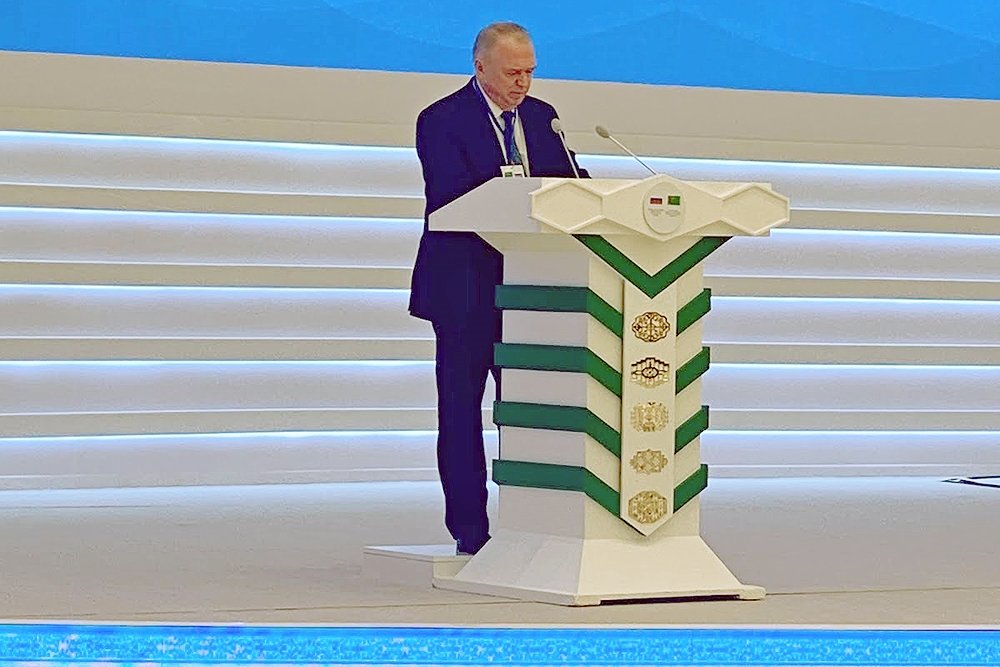 On 19 January, a Russian-Turkmen business forum was held in Ashgabat. Chairman of the Government of the Russian Federation Mikhail Mishustin took part in the forum and made a speech.
Speaking later, Sergey Katyrin, the President of the Chamber of Commerce and Industry of the Russian Federation, said that it is crucial to pinpoint systemic issues and find more resources in the work already being done because solving them would enable business to expand into new areas of cooperation and realize the potential of trade and economic ties between Russia and Turkmenistan.
In his opinion, the solution of two key pressing problems is the most critical.
First, it is necessary to work on improving cooperation in the financial sphere. "We are talking not only about solving current problems in mutual settlements, but also about creating appropriate conditions for switching to national currencies in settlements"
Secondly, it is necessary to work consistently to improve the business climate – this concerns, first of all, the elimination of administrative and customs barriers. "In this regard, we consider it expedient to consider the creation of a so-called "green corridor" for mutual supplies of Russian and Turkmen products. It is necessary to think about creating support measures that could not only promote the promotion of goods to markets, but also stimulate business to invest," the head of the Russian CCI stressed in his speech.
In this regard, Katyrin noted the initiative of the National business councils to open a Russian-Turkmen Entrepreneur's House in Ashgabat.
"The practice of using such a mechanism of "qualified mediation", which allows such a structure to act at the forefront and take on part of the entrepreneurial risks of bringing products to new markets, has proven itself well in working with other countries. I am sure that it will justify itself in the Turkmen direction," he said.
"We hope for the support of the activities of the national business councils and the Entrepreneur's House at the government level, as well as from the Embassies and Trade Missions of our countries," he said.
Sergey Katyrin particularly drew attention to the importance of solving the issue of simplifying entry procedures for entrepreneurs. " This measure could significantly boost bilateral ties, encourage more active work on joint business events, and encourage entrepreneurs to participate in exhibitions, which, in our opinion, remain the most effective mechanism for promoting trade."
According to him, another important task of bilateral cooperation is the creation of a "seamless" logistics environment, efficient and modern transport corridors, as well as an understandable and sustainable logistics pricing system.
Katyrin drew attention to the importance of stepping up information exchange. According to him, Russian companies are interested in receiving timely information about economic projects being carried out in Turkmenistan, including those with state support, in which Russian companies may be involved.
The Russian-Turkmen Business Forum is attended by 420 businessmen from Russia, representatives of the regions and the economic block of federal executive authorities. The Chamber of Commerce and Industry of the Russian Federation is also represented by its Vice-President Vladimir Padalko. ///cross-post from Chamber of Commerce and Industry of Russia, 20 January 2023