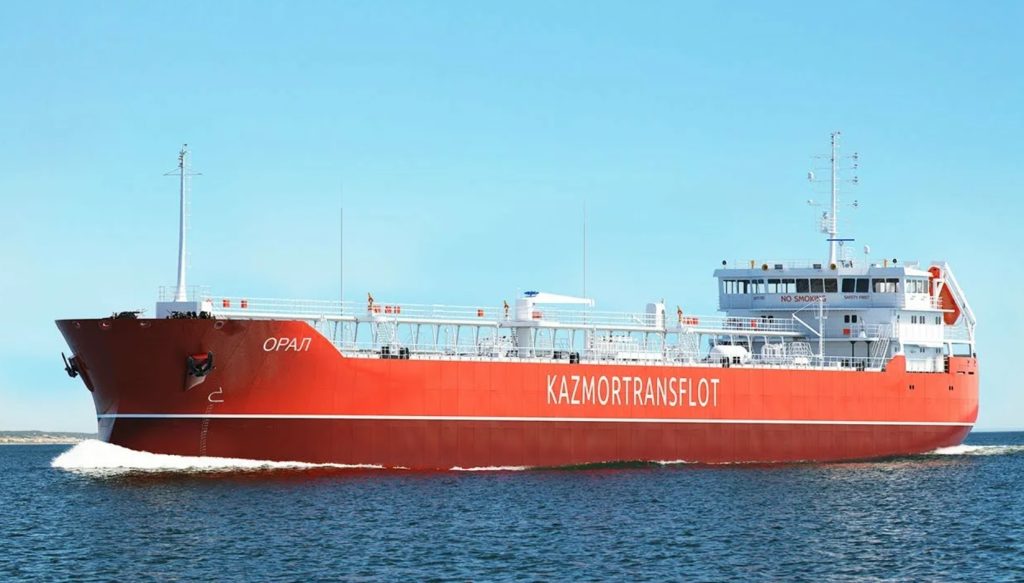 According to a report from Reuters, the UAE company AD Ports and the Kazakh Kazmotransflot (KMTF) have signed a shareholder agreement for the establishment of a joint venture.
The joint venture aims to provide energy companies in the Caspian Sea with offshore and shipping solutions.
AD Ports will hold a 51% stake in the joint project, while KMTF, which is a subsidiary of KazMunaiGaz, will own the remaining 49% equity.
The JV plans to offer a number of services including offshore support vessels, integrated offshore logistics and subsea solutions. Later on, the JV will offer container feedering, in addition to ro-ro (roll-on/roll-off) and crude oil transportation across the Caspian Sea and the Black Sea, says the Reuters report.
In addition, the two parties inked a deal to gather tanker resources. KMTF will submit a tender for identified projects with estimated maritime contract values exceeding $780 million, adds the report from Reuters. AD Ports will integrate its various portfolio of global maritime services and shallow water offshore expertise with KMTF's fleet, track record, and local knowledge, it says.
This information is based on a story by Zawya, making use of the Reuters report:
https://www.zawya.com/en/world/middle-east/ad-ports-forms-jv-with-kazakhstans-energy-firm-780mln-deal-announced-im2h4rhx
Here are some more details from the Reuters report:
The new JV is expected to secure opportunities around the region, especially with the current ongoing upgrades of fleets and facilities, as well as key offshore projects, such as the multi-billion-dollar expansion of the Kashagan field.
Moreover, AD Ports and KMTF signed a seven-year vessel pooling agreement, under which the JV will include the provision of several tankers for the transportation of crude oil worldwide.
Under the contract, KMTF's fleet will join forces with SAFEEN Group's existing Aframax tanker in order to acquire additional vessels in the short-term. It also aims to jointly carry between 8 and 10 million tonnes of crude annually in the medium-term. /// nCa, 2 January 2023