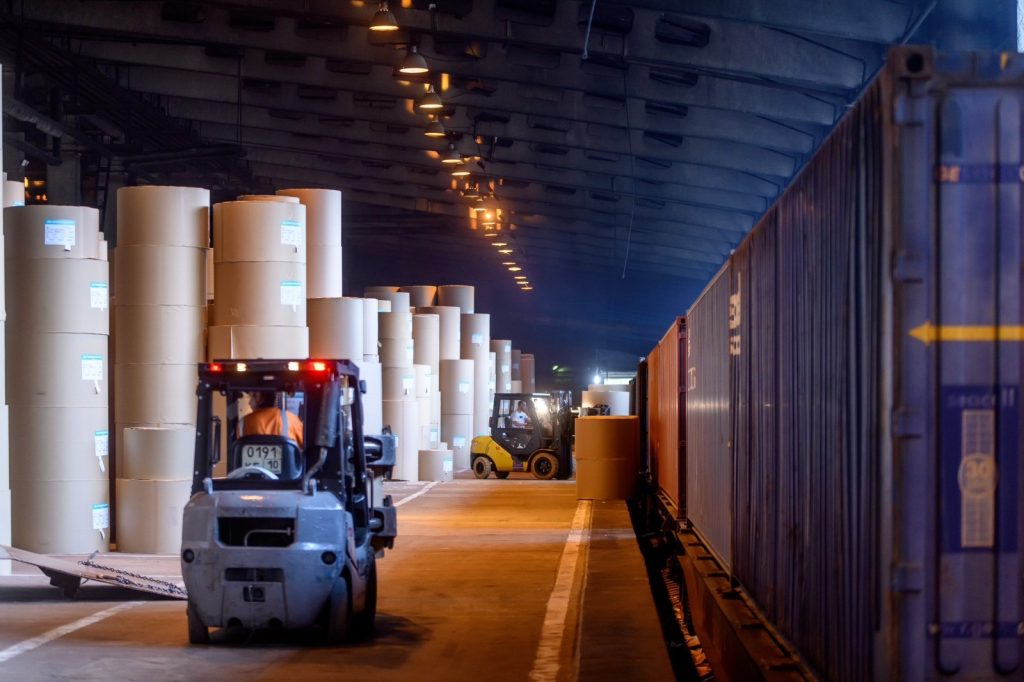 A full-composite container train will deliver the paper products from Russia to India through the eastern branch of the international North-South corridor. A batch of one type of product was formed in this direction in 2022 for the first time, Russian Railways Logistics reports.
32 80-foot platforms owned by the container operator "Russian Railways Business Asset" were provided for the transportation of 53 40-foot containers with newsprint.
The train set off from the Nigozero station of the Oktyabrskaya Railway and will follow the eastern branch of the North-South transport corridor via Kazakhstan, Turkmenistan, Iran to the port of Chennai in India.
"In the past year, we have worked hard to make transportation along the North-South corridor an affordable and effective alternative for domestic shippers. The products of large industrial enterprises of the Leningrad Region are in demand in South and Southeast Asia, and, accordingly, our task is to offer exporters a working route and high-quality railway service in this direction," said Sergey Levin, Deputy General Director for Commercial Activities of Russian Railways Logistics.
According to Andrey Kochkin, Deputy Head of the International Transportation Department of Russian Railways Business Asset JSC, negotiations are underway within the framework of the project to increase shipments on the eastern route via Sarakhs to India and Iran.
"This route option should become an opportunity to receive the necessary cargo guaranteed and on time in order to support the guidelines set by the government of the Russian Federation to increase twice the capacity of the INSTC," Russian Railways Logistics said in a press release.
Recently, Russian Railways, together with the railways of Kazakhstan, Turkmenistan and Iran, will introduce reduced unified container-kilometer rates for the use of the infrastructure of the eastern route of the North–South corridor for 2023.
Starting from 1 January 2023, Russian Railways will offer a 20% discount for export and import freight of loaded containers when passing through Kazakhstan and Turkmenistan. ///nCa, 28 December 2022 (photo source – RZD Logistics)