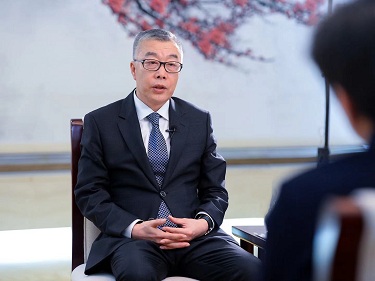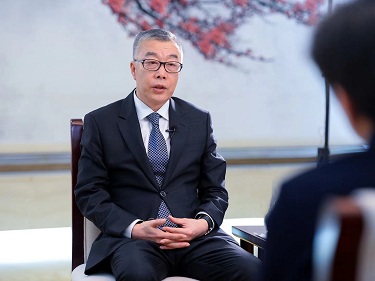 Qian Naicheng, Ambassador of China to Turkmenistan
1. Right now, our world is facing drastic changes and a pandemic both unseen in a century. Various security challenges keep emerging. The world economy still faces strong headwinds on its path toward recovery, and global development has suffered major setbacks. Where is the world headed: Peace or war? Progress or regression? Openness or isolation? Cooperation or confrontation? These are choices of the times that we are confronted with.
2. Human history, like a river, keeps surging forward, with moments of both calm waters and huge waves. Despite changes in an evolving global environment, the historical trend of openness and development will not reverse course, and our shared desire to meet challenges together through cooperation will remain as strong as ever. We should stand high and not allow ourselves to be distracted by fleeting clouds, and we should have a keen appreciation of the law governing the advance of history. We should refuse to be led astray by any turn of events or intimidated by any risk. We should rise to challenge and forge ahead with resolve toward the goal of building a community with a shared future for mankind.
3. We should embrace solidarity and coordination and jointly maintain world peace and stability. We in China believe that "history, if not forgotten, can serve as a guide for the future". History tells us that peace, which is the common cause of humanity, should be pursued and defended by all. Only when we all cherish and uphold peace and never forget the painful lessons of war can there be hope of peace. Facing a volatile and unstable world, we should stay true to the pledge of the UN Charter and fulfill the mission of maintaining peace.
4. We should reach out to each other and jointly promote sustainable global development. Development holds the key to solving various difficult problems and delivering better lives to the people. We should respond to people's concerns, pursue the larger interests of all countries, and steer global development to a new era to deliver benefit to all.
5. We should tide over difficulties together and jointly pursue win-win cooperation. We should come together with a united purpose and strengthen macroeconomic policy coordination to prevent the slowdown and even halt of the global recovery. Major developed countries should adopt responsible economic policies and avoid negative policy spillovers that may take a heavy toll on developing countries.
6. It has been proved time and again that sanctions are a boomerang and a double-edged sword. To politicize the global economy and turn it into one's tool or weapon, and willfully impose sanctions by using one's primary position in the international financial and monetary systems will only end up hurting one's own interests as well as those of others, and inflict suffering on everyone.
7. We should be inclusive and jointly expand openness and integration. Economic globalization is a response to development of productivity and, as such, represents an unstoppable historical trend. Anyone who attempts to turn back the wheel of history and block others' way will only have his own path blocked.
8. As an ancient Chinese saying goes, "Constant piling up of earth makes Mount Tai great; ceaseless inflow of rivers makes the ocean deep." Inclusiveness, shared benefits and win-win outcomes is what we should pursue. We should stay committed to openness and inclusiveness, eliminate all barriers to the development of productivity, and steer globalization in the right direction. This will boost the free flow of capital and technology, unleash the full potential of innovation and creativity, and foster synergy in boosting global economic growth.
9. This year, facing a complicated and challenging domestic and international environment for development, China has risen to various challenges and taken well-coordinated steps to respond to COVID-19 and pursue economic and social development. China will continue to pursue opening-up against higher standards, develop new systems for a higher-standard open economy, and continue to foster a market- and law-based and internationalized business environment. /// nCa, 24 June 2022 (in cooperation with Embassy of China in Turkmenistan)