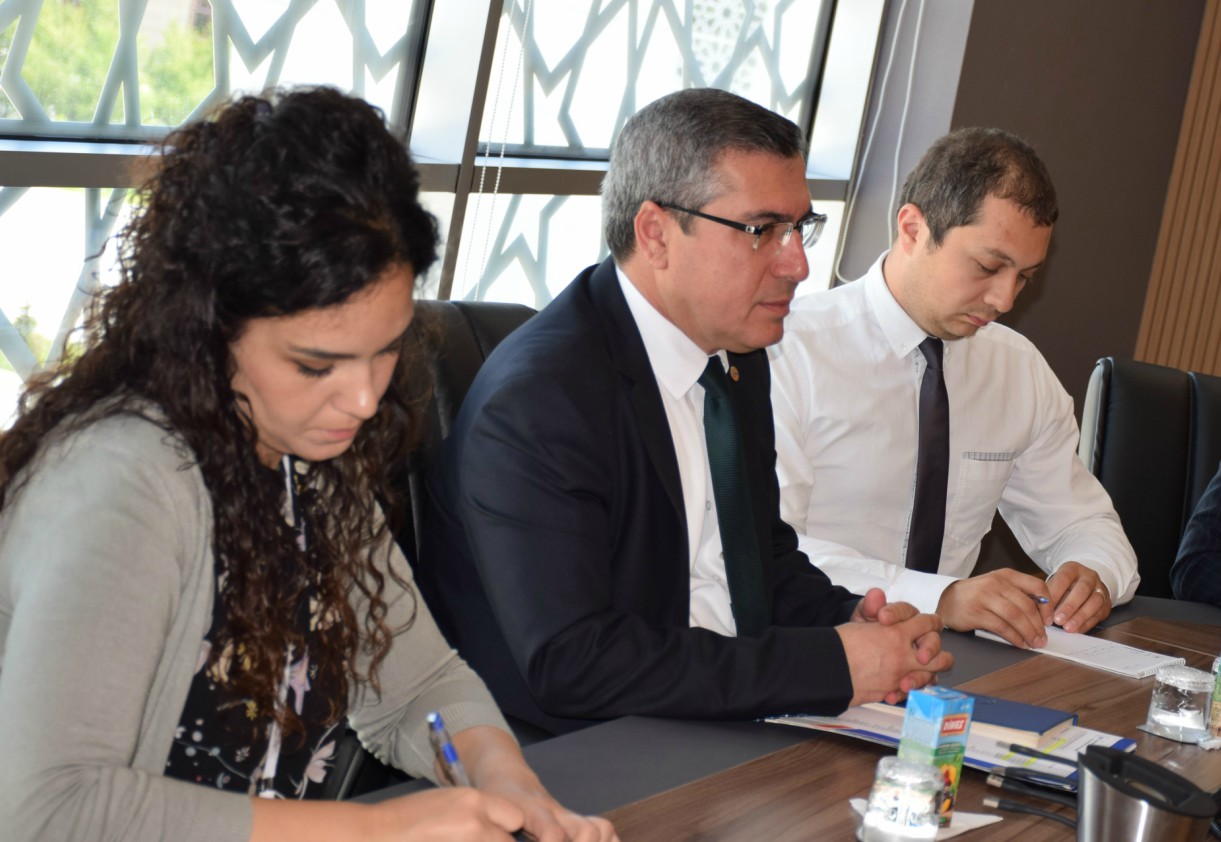 Ankara, 17 May 2016 (nCa) — Turkey has expressed resolve to never close its doors to refugees, no matter what.
In an exclusive conversation Tuesday in Ankara, the head of the response department of AFAD, Fatih Ozer gave his views on the refugee situation in Turkey and the poor response of EU on its commitments.
AFAD is the Turkish acronym for the Prime Minister's office for disaster and emergency management.
Here is the transcript of his remarks:
Refugee problem is the global problem now because of different clashes that occurred in different parts of the world.
It has a humanitarian aspect, needless to say. As you know, Turkey is now hosting three million refugees inside its territory, most of them coming from Syria
On its part, Turkey is doing its best to take care of these refugees. However, this flow of refugees seems to continue and will be continuing in the future depending on the local developments, especially in and around Aleppo
This is very important
During the last period we became one of the donor countries to provide humanitarian assistance to the countries around the globe.
With respect to refugees in Turkey, we have so far spent almost USD 20 billion in order to meet their needs. And, we will continue to do that; I mean we have an open border policy, as we call it. It is a great responsibility for us to accept these people. We have never been in favour of closing our borders. And we will never do that, no matter what.
We see this as an important responsibility
We also think that all the other countries around the globe should share this responsibility. They should be ready for 'burden-sharing' as we call it.
Unfortunately, this has not been the situation with regard to the Syrian refugees
When many of them started losing their lives while crossing the Aegean Sea, the EU finally reacted to the situation and we made a deal with them.
But unfortunately, it seems that the EU is not honouring their commitments as it stands now because as per agreement with them they were supposed to provide the visa-free regime for the Turkish citizens to Europe.
Unfortunately, this hasn't been the case up to now. So, we ask and expect the EU to honour its commitments and to find a solution to this but the refugee problem as a whole, as I said, is a global problem.
The main reason of this is the clashes that occurred in different parts of the world. In this context we also appreciate what Pakistan is doing because Pakistan is another very good example other than Turkey that tries to take care of millions of refugees in its homeland.
So, it is a global problem and we have to find a global solution
We hope this Summit will pave the way for better solutions for refugees but I think since this is a humanitarian problem and it has its humanitarian aspects it is a common responsibility for all the countries around the globe to share this responsibility and we hope this Summit can positive contribute to this
AFAD website: www.afad.gov.tr