A large number of guests have arrived to participate in the 32nd Independence Day anniversary celebrations of Turkmenistan. Among them is President Rustam Minnikhanov of Tatarstan.
He was received on 26 September 2023 by the national leader of Turkmenistan, Arkadag Berdimuhamedov.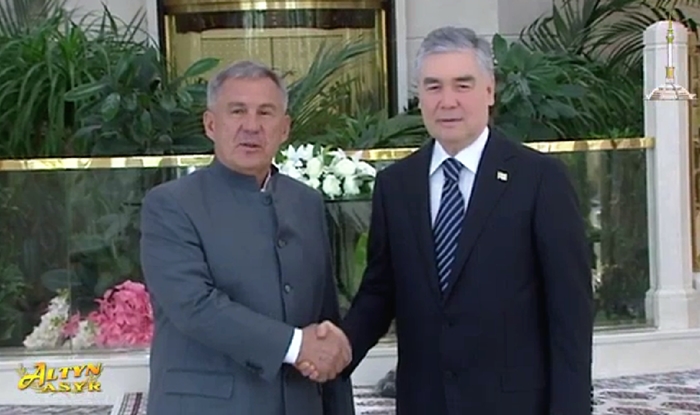 The sides exchanged views on the current state and priorities of multifaceted Turkmen-Tatarstan cooperation in the trade and economic sphere. They particularly noted the successful partnership between Turkmenistan and the major companies of Tatarstan such as PJSC KamAZ and Tatneft, KER-Holding, Kazan Helicopter Plant.
The importance of the Turkmen-Tatarstan working group on trade, economic, scientific, technical and cultural cooperation in building the partnership was appreciated.
Minnikhanov also visited the Arkadag City, the first smart city in Turkmenistan.
He will participate in the Independence Day parade and other celebrations today (27 September 2023). /// nCa, 27 September 2023
#Turkmenistan, #Tatarstan, #Minnikhanov,