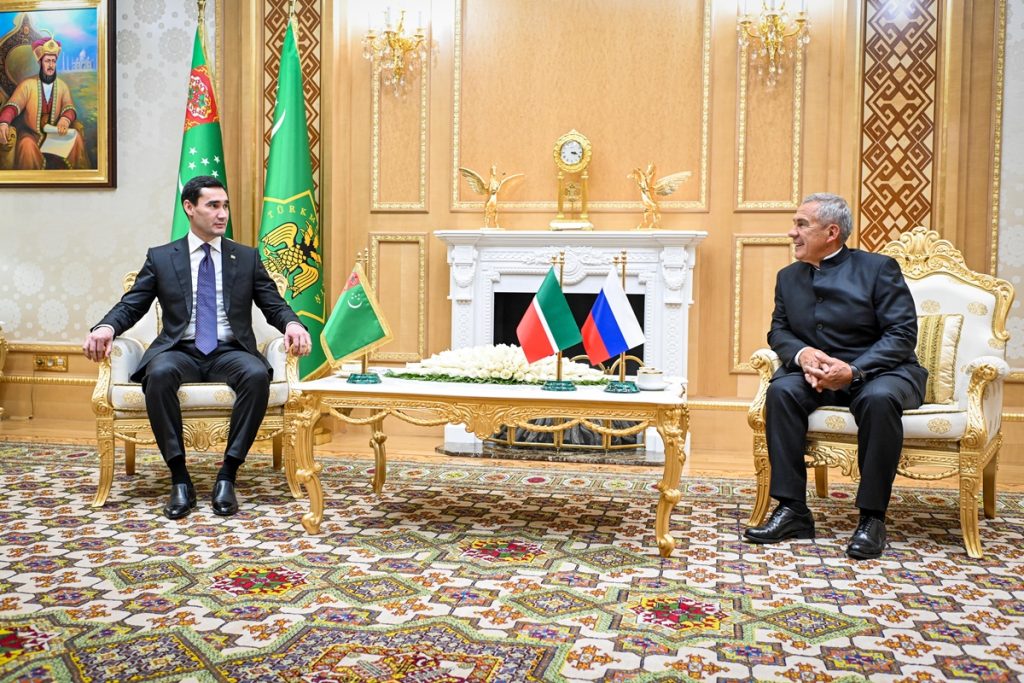 On Friday, 20 January, 2023, President of Turkmenistan Serdar Berdimuhamedov met with President of Tatarstan Rustam Minnikhanov, who was in Ashgabat for participation in Turkmen-Russian business forum.
The sides discussed the development of trade, economic, cultural and humanitarian ties between Tatarstan and Turkmenistan.
"We are in a beautiful fraternal country, because Tatars and Turkmens have historically always been close. Russian-Turkmenistan relations have the nature of a strategic partnership. Our leaders are in constant contact. The result is a large Turkmen-Russian business forum, which was held yesterday, headed by Russian Prime Minister Mikhail Mishustin. Very good preparation, informative reports on the prospects of our cooperation," the President of Tatarstan said in an interview with Turkmen television.
He said that at the meeting with President of Turkmenistan Serdar Berdimuhamedov, special attention was paid to strengthening cooperation in the field of mechanical engineering, petrochemistry, digitalization and other areas.
The President of Tatarstan also noted the importance of the development of Tatarstan-Turkmen cooperation in the field of culture, science and education. "Currently, 6212 Turkmen students are studying in Tatarstan universities. This is a very large figure. Our universities note the hard work of students from Turkmenistan," Rustam Minnikhanov noted.
He stressed that contacts in the field of sports are also of great importance. So, the first ice hockey tournament among the teams of Islamic countries and the Republic of Tatarstan was held in Kazan the other day. "The team from Turkmenistan performed very well. You have a very athletic country," he added.
On the same day, President Minnikhanov took part in the groundbreaking ceremony of the main mosque of the Akhal province in the Arkadag city. ///nCa, 20 January 2023 (based on the releases by the press service of the President of Tatarstan)