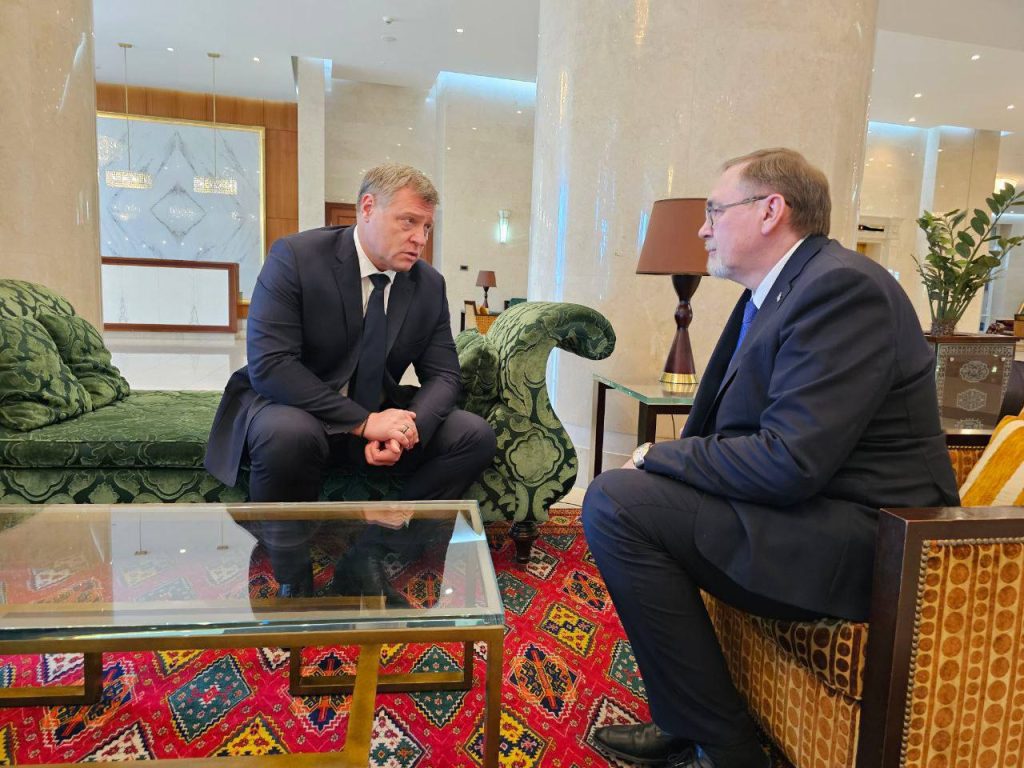 Astrakhan is interested in opening a regular shipping line with Turkmenistan, which will allow reach new volumes of cargo transportation and establish the export of Astrakhan agricultural products, wrote Igor Babushkin, the Governor of the Astrakhan region of the Russian Federation, in his official telegram channel, telling about his meeting with President of Turkmenistan Serdar Berdimuhamedov.
"Increasing the volume of mutual trade, the development of shipping and tourism, cooperation in the field of shipbuilding and strengthening humanitarian ties are the main directions of our cooperation," Babushkin stressed.
According to him, during the meeting with the President, the issue of creating a logistics center of Turkmenistan in the Astrakhan region was discussed. The implementation of this project is very important for the development of the North-South international transport corridor.
The issue of opening flights between Astrakhan and Turkmenbashi and facilitating the visa regime for Russian tourists to visit the National Tourist Zone "Avaza" was also raised.
"We are also expanding our partnership in the field of education. The number of Turkmen students in our universities has significantly increased. This academic year, 1800 citizens of Turkmenistan are studying in the region," Babushkin writes.
The Governor of the Astrakhan region thanked the head of Turkmenistan for his attention to the issues of bilateral cooperation. "For our region, Turkmenistan is not just a strategic partner, but also a close, reliable friend," he said.
During his stay in Ashgabat, Babushkin met with the Ambassador of the Russian Federation to Turkmenistan Ivan Volynkin, and visited St. Alexander Nevsky Church. ///nCa, 26 September 2023
#Turkmenistan, #Russia, #Astrakhanregion, #Turkmen-Russian_relations