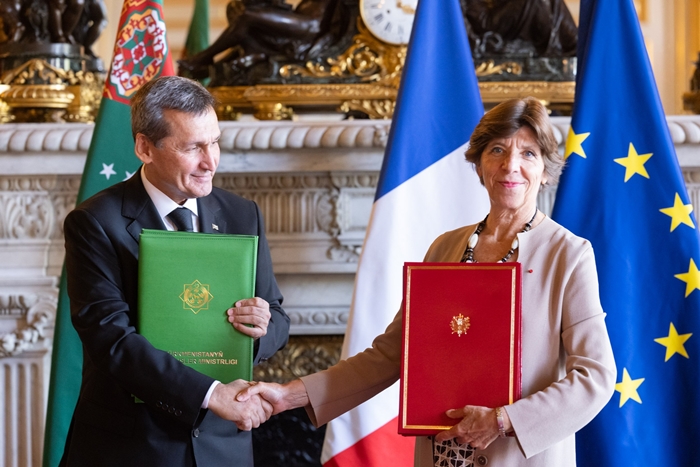 Deputy Prime Minister, foreign minister of Turkmenistan Rashid Meredov met with Catherine Colonna, Minister for Europe and Foreign Affairs of France on Tuesday, 5 September 2023, in Paris.
According to the Ministry for Europe and Foreign Affairs of France, the Ministers welcomed the positive dynamics of the bilateral relationship, driven both by a strengthening of political exchanges and by important prospects for the development of bilateral relations, especially in economic sphere with a focus on the environment, energy and infrastructure sectors.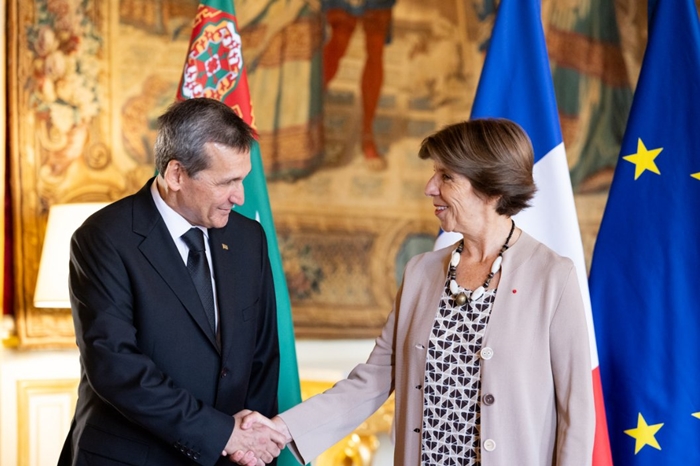 They agreed to continue the exchanges with a specific focus on issues of common interest related to the reduction of methane emissions and the management of water resources.
The meeting also discussed the main regional and international crises.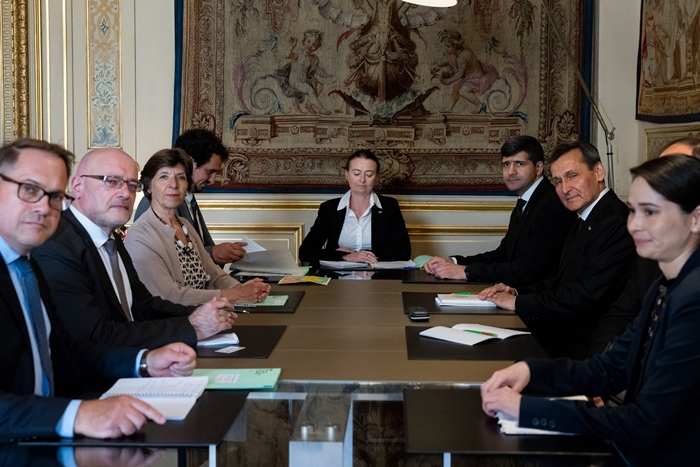 Catherine Colonna stressed the importance of the stability of Central Asia and expressed her appreciation for Turkmenistan's commitment in support of an international order based on law and respect for the Charter of the United Nations.
At the end of their meeting, the ministers signed cooperation program between ministries of foreign affairs for the period 2024-2026 and a declaration of intent on cooperation in the field of education.
Earlier, Meredov met with the Diplomatic Advisor to the French President for Continental Europe, Turkey and the Balkans Bertrand Buchwalter and had a meeting with the French business community.///nCa, 6 September 2023 [photo credit – Ministry for Europe and Foreign Affairs of France]
#France, #Turkmenistan, #Turkmen-French_relations, #foreingaffairs, #RashidMeredov