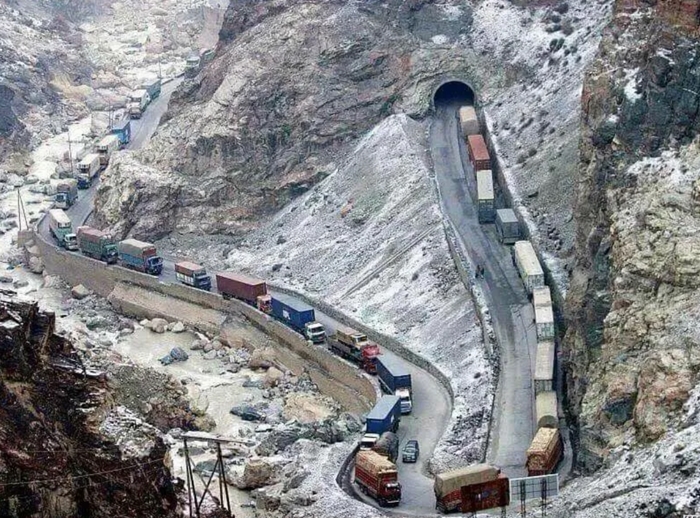 Uzbekistan is actively working on issues of establishing transport connectivity with South Asia in order to overcome landlockedness and access to open oceans.
In particular, Tashkent is exploring the possibilities of using the transit potential of Afghanistan to access Pakistan and the ports of the Indian Ocean.
This is evident from the trip undertaken on 26-27 August 2023 by the Minister of Transport of Uzbekistan Ilkhom Makhkamov and the Special Representative of the President of Uzbekistan for Afghanistan Ismatulla Irgashev to Afghanistan.
During the trip, an expedition along the Uzbekistan-Afghanistan-Pakistan automobile route took place jointly with the Acting Minister of Transport and Civil Aviation of Afghanistan, Mullo Hamidullo Akhunzoda, according to the press service of the Ministry of Transport of Uzbekistan.
The travel allowed to assess the situation on the Uzbekistan-Afghanistan-Pakistan highway, the Salang Pass connecting Kabul with Mazar-i-Sharif in northern Afghanistan, and the Torkham border checkpoint between Afghanistan and Pakistan.
The parties also discussed the formation of the international transport corridor Uzbekistan-Afghanistan-Pakistan-ports of the Indian Ocean.
Moreover, prospects for enhancing cooperation between the transport logistics companies of the two states, creating favorable conditions for international road carriers, including lifting restrictions on transit through Afghanistan and the transportation of goods to other destinations, were considered.
It is reported that following the meeting, the parties agreed to mobilize all opportunities for the development of transit cargo transportation between the two countries.
In addition to road transit, the Trans–Afghan Railway project is on the agenda of the three countries. In July, the railway officials of Uzbekistan, Pakistan and Afghanistan signed a joint protocol on the Trans-Afghan project. As planned, the railway route will pass through Uzbekistan's Termez, the Afghan provinces of Mazar-I-Sharif and Logar and will terminate in Pakistan through the Kharlachi border crossing.
Uzbekistan believes that the Trans-Afghan railway line will create new opportunities for transport cooperation and development in the region. The railway will establish a direct rail link between Uzbekistan and Pakistan through Afghanistan, which will facilitate more efficient trade and logistics between Central and South Asia.///nCa, 29 August 2023
#Central_Asia, #South_Asia, #transport, #logistics, #Afghanistan, #Uzbekistan, #Pakistan