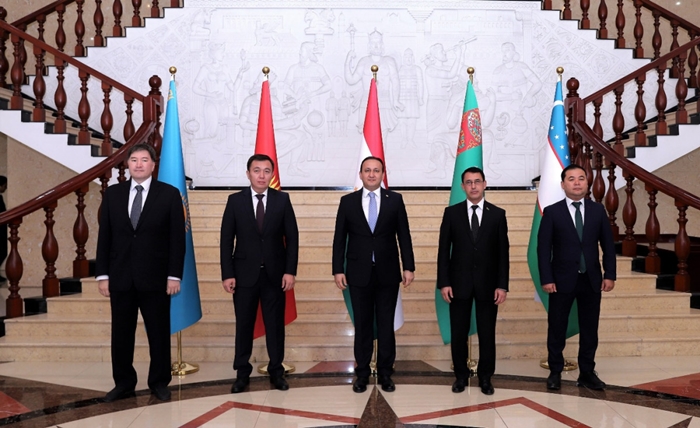 Consultations of the Ministries of Foreign Affairs of Central Asian countries on the preparation of the 5th Anniversary Consultative Meeting of the heads of Central Asian states were held in Dushanbe on 9-10 August 2023, the Ministry of Foreign Affairs of Tajikistan reports.
During the consultations, the draft agenda, the Joint Statement and other documents planned for adoption following the upcoming Dushanbe summit were thoroughly discussed.
The parties also considered the issues of preparation for 12 parallel events to be held on the sidelines of the summit.
The fifth anniversary Consultative Meeting of the Heads of Central Asian States will be held on 14-15 September 2023 in Dushanbe under the chairmanship of the President Emomali Rahmon of Tajikistan. It is expected that following the summit, a number of important documents will be adopted, the main of which will be the Joint Statement of the heads of Central Asian states. ///nCa, 10 August 2023 (photo source – MFA Tajikistan)
#Consultative_Meeting_of_the_heads_of_Central_Asian_states, #Central_Asia, #Turkmenistan, #Tajikistan, #Uzbekistan, #Kazakhstan, #Kyrgyzstan