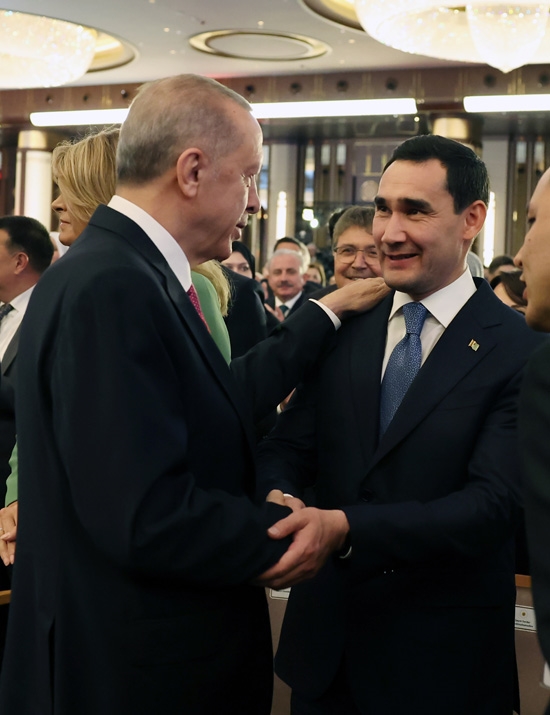 On Saturday, 3 June 2023, President of Turkmenistan Serdar Berdimuhamedov attended the inauguration ceremony of President Recep Tayyip Erdogan of Türkiye in Ankara.
The by high-level officials from 81 countries, including 21 heads of state, 13 prime ministers, parliamentary and ministerial-level officials, representatives of international organizations arrived for ceremony.
From Central Asia, leaders of Kazakhstan, Uzbekistan and Kyrgyzstan also attended this grand event.
After taking oath at the Grand National Assembly of Türkiye (GNAT), and visiting Anıtkabir (Atatürk's Mausoleum), President Erdoğan headed to the Presidential Complex for his inauguration.
During his remarks President Erdoğan thanked the presidents, all his guests for participating in his inauguration and every citizen who went to the polls and gifted Türkiye a festival of democracy.
President Erdoğan hosted a dinner at Çankaya Presidential Palace in honor of the leaders attending his inauguration. ///nCa, 4 June 2023 [photo credit – official website of President of Türkiye]
#inauguration_of_Erdogan, #President_Erdogan, #President_Serdar_Berdimuhamedov, #Turkiye, #Turkmenistan