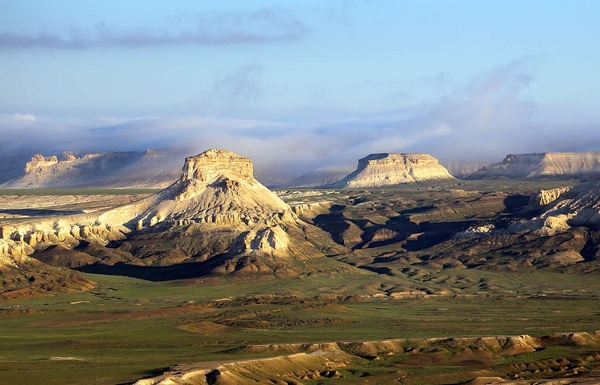 Representatives of the Ministry of Natural Resources of Uzbekistan, the Ministry of Ecology and Natural Resources of Kazakhstan, the Ministry of Agriculture and Environmental Protection of Turkmenistan gathered in Nukus (Karakalpakstan) to discuss issues of cooperation on biodiversity conservation on the Ustyurt plateau, the Ministry of Natural Resources of Uzbekistan reported.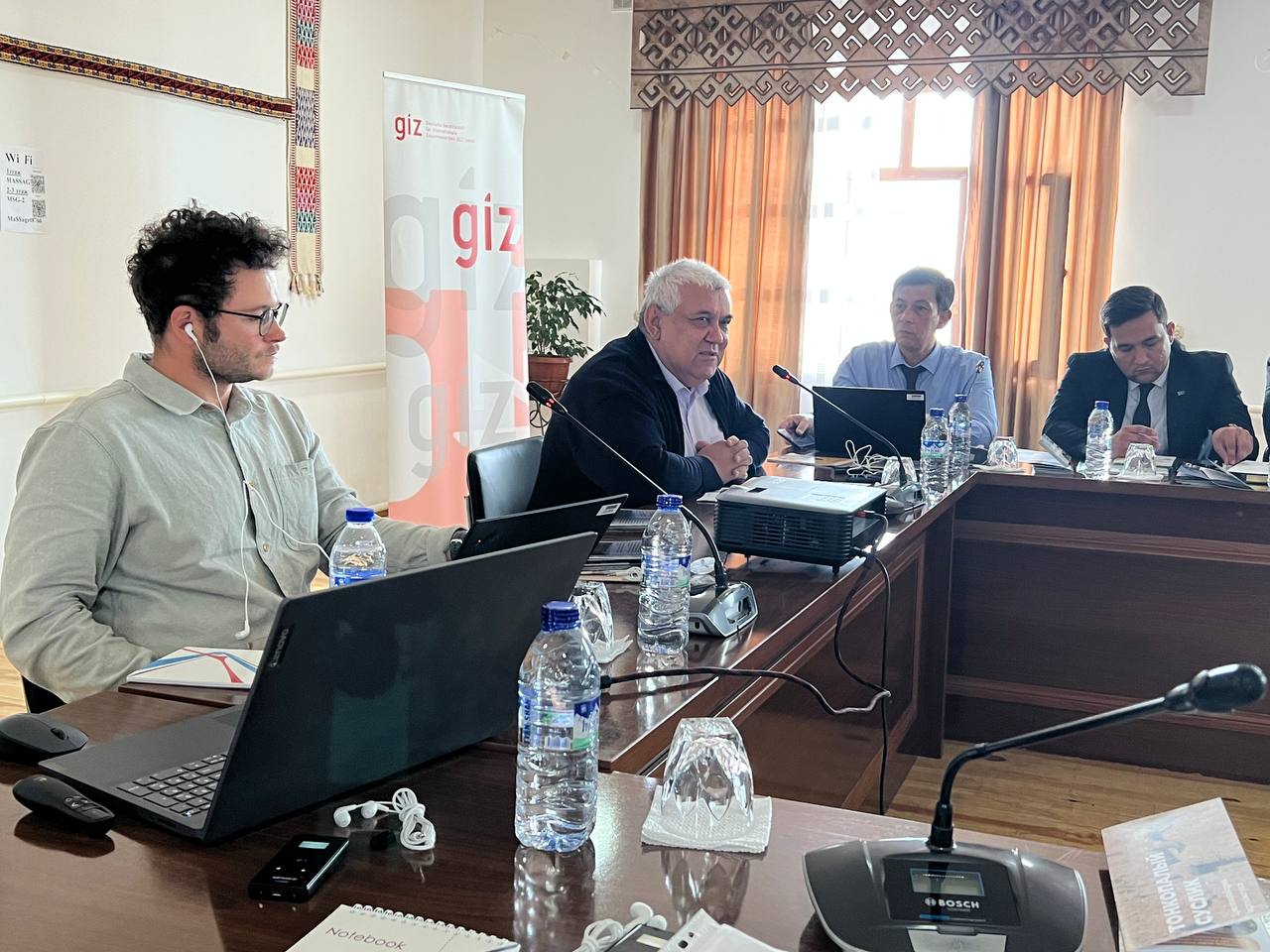 The Ustyurt Plateau is identified as a cross-border hotspot by the Central Asian Mammal Initiative (CAMI) of the UN Convention on the Conservation of Migratory Species of Wild Animals (CMS).
The plateau, which spans on the territory of Kazakhstan and Uzbekistan, located between Mangyshlak and the Kara-Bogaz-Gol Bay in the west, the Aral Sea and the Amu Darya Delta in the east. It has an area of about 200 thousand square km of a clay and clay-gravelly desert, which is often called the border between Asia and Europe. The feathered inhabitants of the plateau are vultures and eagles. It is also home for mammals such as saigas, argali, and even wild horses.
At the event, representatives of the Institute of Zoology of the Academy of Sciences of Uzbekistan presented updated information on species migrating along the Kazakh-Uzbek border.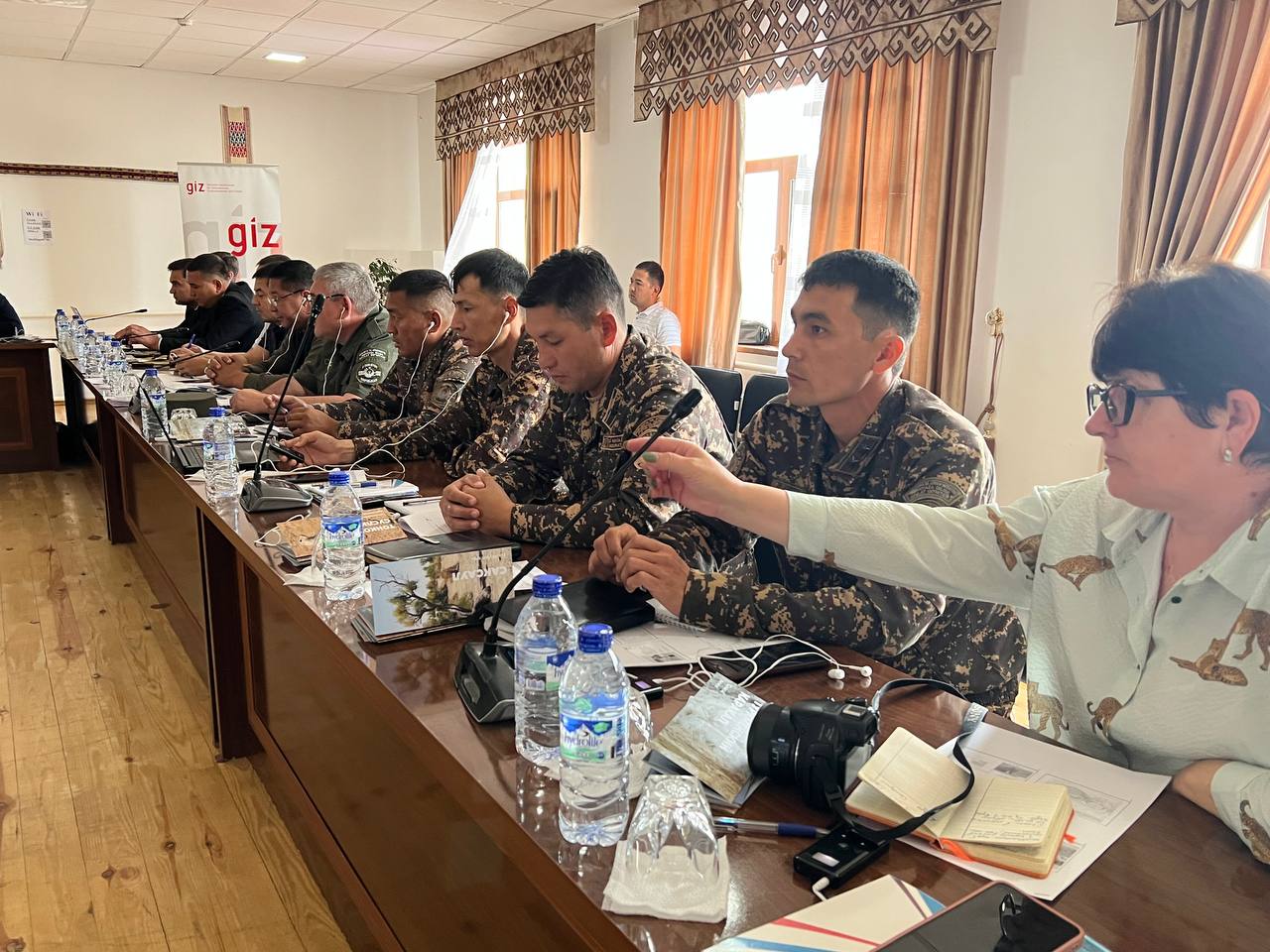 With the aid of the Michael Succow Foundation and the GIZ (German Agency for International Cooperation) initiative focusing on regional development in the Aral Sea region, animal monitoring was conducted within the scope of the recently implemented monitoring and SMART patrol system.
It should be noted that the installed camera traps showed an abundance of wild animals along the border fence.
The project of a new cluster section of the Southern Ustyurt State Nature Reserve, adjacent to the borders of Uzbekistan and Turkmenistan, was presented by delegates from Kazakhstan.
Representatives of Turkmenistan expressed interest in participating in future discussions and provided information on the monitoring of the Kaplankyr Reserve.
Along with thus, the participants discussed close cooperation between the three protected natural territories, considered the possibilities of creating a cross-border protected area.
The meeting approved the commitments made by the countries within the framework of the CAIM Action Plan for the Protection of Central Asian Mammals and ensuring their natural migration.
The event ended with a trip to Sudochye Lake of the Sudochye-Akpetki State Reserve and the Aral Sea.
The Central Asian Initiative on Mammals (CAIM) was adopted by the signatory countries of the CMS (Convention on the Conservation of Migratory Species of Wild Animals) at the 11th International Conference of the Parties (COP-11) in Quito (Ecuador) in 2014. With this initiative to strengthen conservation measures for migratory mammals in Central Asia, CMS aims to provide a framework for coordinated and consistent measures to reduce the main threats to the existence of migratory species.
The Convention on the Conservation of Migratory Species of Wild Animals (CMS), also known as the Bonn Convention, is an international treaty aimed at the conservation of wildlife on a global scale. More than 124 States have signed the Treaty. ///nCa, 24 May 2023