On May 19, with the support of the Ministry of Health and Medical Industry of Turkmenistan (MoHMIT), WHO Country Office in Turkmenistan together with the United Nations Development Programme in Turkmenistan (UNDP) convened a training on Health-Care Waste Management for the medical specialists of the Sanitary and Epidemiological Services and medical institutions of the MoHMIT.
The training was held in the framework of "COVID-19 Response in Turkmenistan" project funded by the World Bank and implemented by UNDP in Turkmenistan together with the MoHMIT to prevent, detect, and respond to the threat posed by COVID-19 and strengthen national systems for public health preparedness in Turkmenistan. The main aim of the training was to improve the capacity of the national medical specialists on the ways of managing health care wastes sustainably.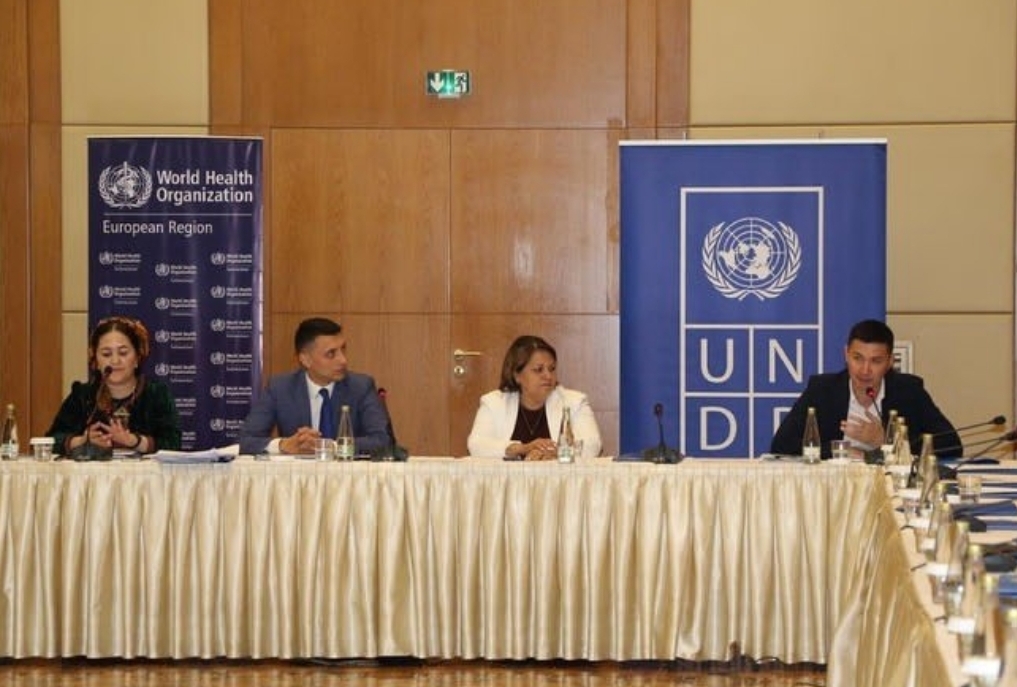 The participants of the training included the representatives of the MoHMIT, WHO CO in Turkmenistan, UNDP Turkmenistan, medical company "Seda Medical", Department of medical and preventive care of the MoHMIT, Department of Particularly Dangerous Infections of the State Sanitary and Epidemiological Service of the MoHMIT, Sanitary and Epidemiological Services of Ashgabat and Arkadag cities, as well as Ahal, Balkan, Dashoguz, Lebap and Mary velayats and medical institutions of Balkan velayat.
At the beginning of the training the participants took a pre-test on health care waste management to check their level of knowledge prior to the training. Then they had a learning session, which covered WHO Strategies for the Safe Management of Wastes from Health-Care activities, National Decrees and Regulatory Guidelines for the Safe Management of Wastes from Health-Care activities, World Bank Environmental and Social Framework implementation and Bertin Sterilwave Medical Waste Disposal Equipment instructions and specifications.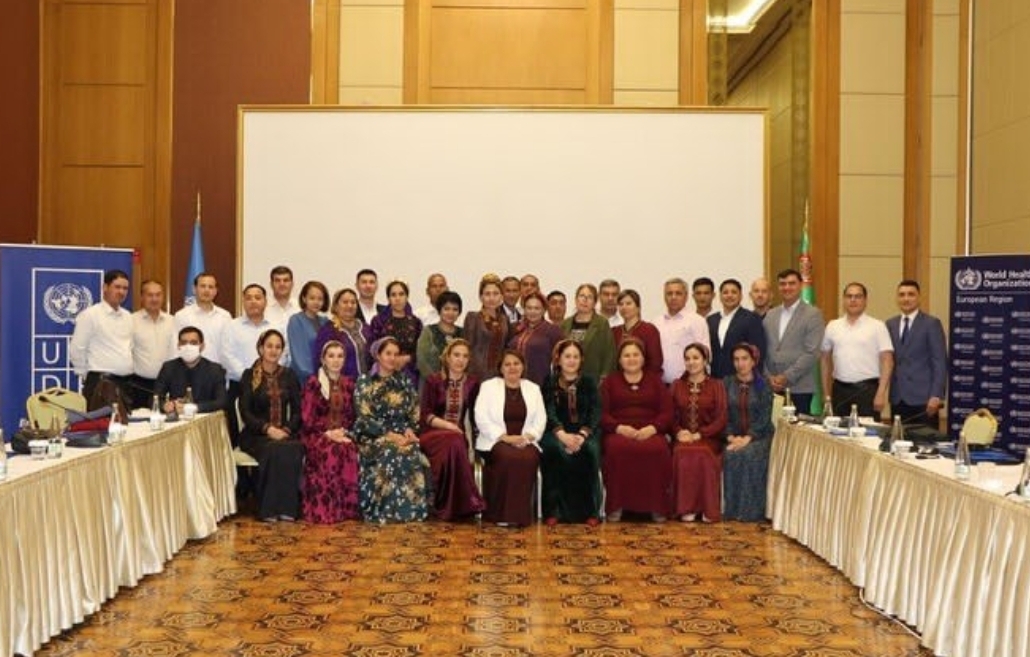 Following the training, the participants took part in Q&A session and took post-training test to assess their skills on the safe management of wastes from health-care activities after the training. Concluding the training, the participants were awarded with the certificates for successful completion of the training from the MoHMIT, WHO CO in Turkmenistan and UNDP Turkmenistan. ///UN Turkmenistan, 22 May 2023