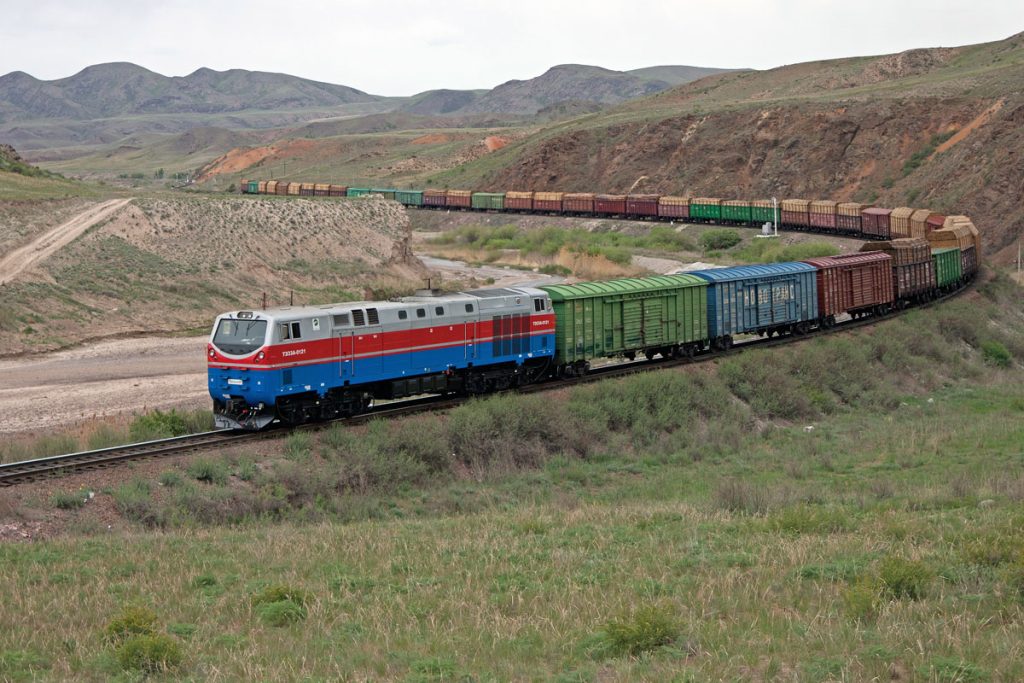 Kazakhstan aims to construct a large commercial and logistics hub on the bypass railway around Almaty, which will be built to boost the transit flows from China to Central Asia,
The transit goods to/from neighboring China have been delivered to Kazakhstan through the Altynkol – Khorgos border crossing, where there is an intensive growth in traffic. The Almaty railway junction is located on this transit route, from where trains travel further along the railway network of Kazakhstan.
"Given the huge flow of transit and import cargo from China, we see that the Almaty hub is working at its limit. We are now initiating the construction of a 73 km bypass railway. It will increase the capacity of transit cargo heading for Central Asia towards Turkmenistan and Iran on the Kazakhstan-Turkmenistan-Iran (KTI) route," Deputy Chairman of Kazakhstan Temir Zholy [Kazakhstan Railways] Yerlan Koishibayev said at a business conference on the development of transport and logistics potential in Almaty, Kazinform reports.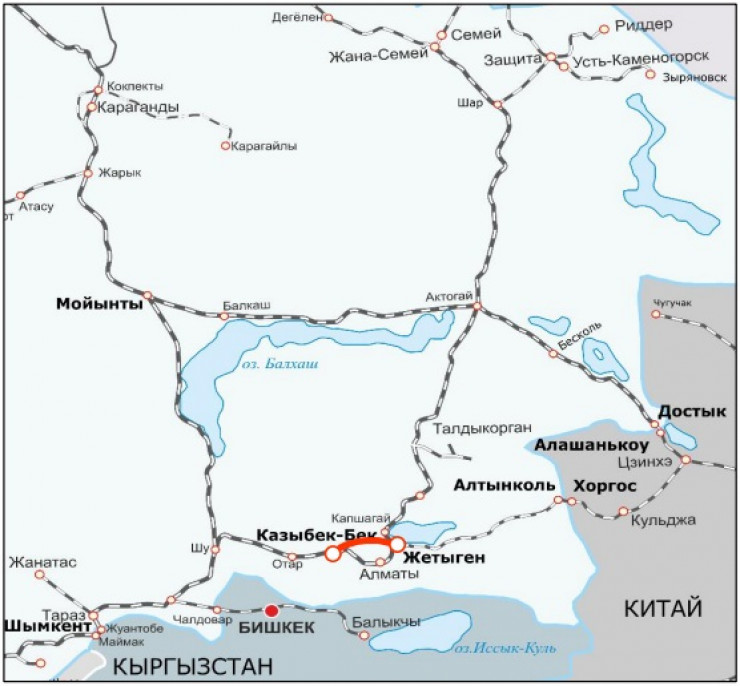 According to him, it is planned to build a new trade hub along this bypass railway line of Almaty. The hub will be multimodal and will accommodate bonded warehouses, cold chains, a cargo airport, an auto terminal, a railway and a dry port.
According to Koishibayev, a feasibility study and a business plan for the Almaty hub project is being developed and Kazakhstan invites investors to participate in this project.
KTZ believes that with successful implementation of the project, the Almaty hub can be used to access the markets of the Middle East, Caucasus and Central Asia. New routes are actively being developed for this purpose, such as the Trans-Caspian route and the North-South route through Iran to the Persian Gulf. ///nCa, 13 April 2023