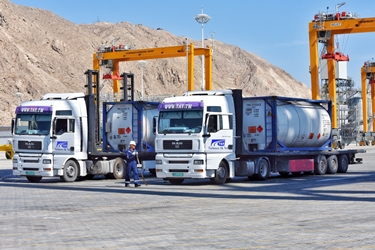 The international partners of the Association "Turkmen Logistics" will hold a number of events for Turkmen transport companies aimed at improving professional skills of staff working in the transport and logistics sector.
Thus, in partnership with the USAID Trade Central Asia and the Representative Office of the Chartered Institute of Logistics and Transport in Central Asia (CILT Central Asia), online seminars will be organized from 11 to 18 April 2023.
The training webinars will be devoted to the peculiarities of the economy of road transport, transportation of oversized and heavy loads, management of the cold supply chain.
The participants will get practical recommendations on the issues of road transport, and will have opportunity to consult with leading expert practitioners.
Moreover, the Association "Turkmen Logistics", together with the Community of young specialists in the field of logistics and transport in Central Asia (Next Generation Central Asia) and with the support of the USAID TCA project invites the young companies to participate in the Mentoring program.
Mentoring is a partnership in the field of personal and professional development, the transfer of experience from mentor to mentee.
What does the participant acquire under this program:
The opportunity to learn from the experience of experts

Confidence and ability to make decisions independently

Improving the level of communication skills

Improving labor efficiency
There are not so many mentors in the logistics industry, Next Generation Central Asia has made every effort to form a pool of mentors, which includes professionals and leading industry experts.
More details about the program: https://tla.tm/archives/4509  
///nCa, 7 April 2023