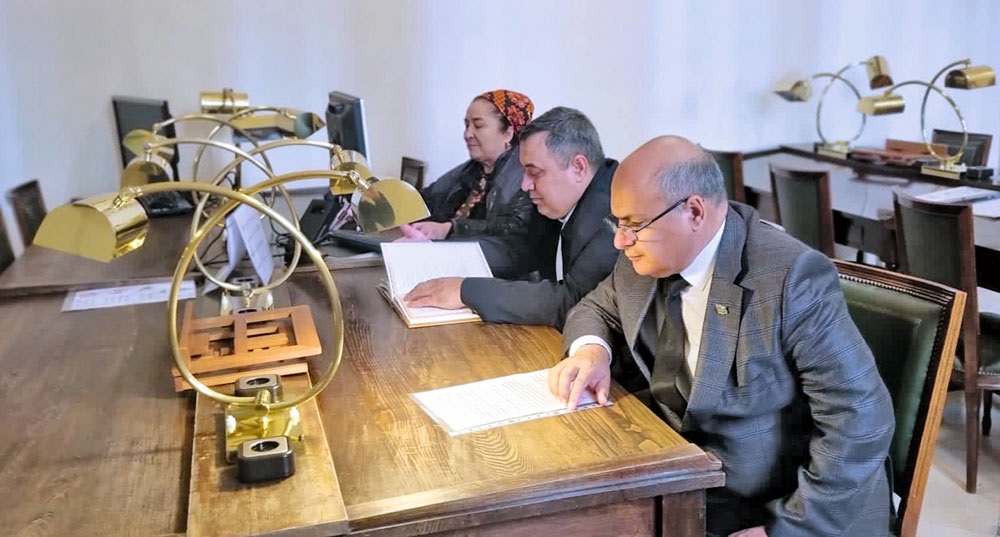 Representatives of the scientific and educational communities of Turkmenistan paid a working visit to Spain in March this year, the Neutral Turkmenistan newspaper reports.
These events were organized by the Ministry of Science and Innovation of the Kingdom of Spain, the University of Granada, as well as the Academy of Sciences, the Ministry of Education, the Ministry of Foreign Affairs of Turkmenistan. They were attended by Spanish orientalists, cultural figures, representatives of the scientific and educational sector of the country, archaeologists.
During the visit, a meeting was held at the Center for the Study of Arabic Manuscripts in Granada.
This educational institution is one of Spain's major repository locations for manuscript artifacts, rare books, and archival items related to East and West's histories, literature, and cultures, including the Turkmen culture. During this meeting, issues of the preservation and study of manuscripts, as well as the implementation of joint Turkmen-Spanish cultural projects were discussed.
A creative evening dedicated to the 300th anniversary of the birth of Magtymguly poet took place in Granada. The gathering provided an opportunity to discuss the possibility of publishing the poet's poetry in German and French translations.
An international scientific conference dedicated to the work of Magtymguly was also organized, which was broadcast by the Spanish TV channel "7 Canal Sur".
Advisor to the Ministry of Science and Innovation of Spain, Professor of the Granada Conservatory Adolfo Barrios and Professor Antonio Oliver expressed in their poems the wisdom of the Turkmen people, their spiritual values, close to every nation in the world.
In addition, last week a literary evening was organized by Professor and translator of the University of Granada, 93-year-old Helga Dorosea Kors Kegel, who translated Magtymguly's poems into Spanish.
In 2014, she took part in international scientific conferences in Turkmenistan in honor of the 290th anniversary of Magtymguly. Then she and her late son Alejandro Munoz Kors were awarded the medal of Turkmenistan "Magtymguly Pyragy".
During the visit, the Turkmen delegation visited the Centers for the Study of Arabic and Turkish manuscripts in Madrid.
The Spanish side handed over to the Turkmen scientists an electronic copy of the manuscript "Shasenem and Garip", the original of which is stored in the treasury of the Royal Academy of History. ///nCa, 22 March 2023