Mekan Ishanguliyev, the Ambassador of Turkmenistan to Ankara, and Merdan Nurmuradov, the newly appointed Representative of Turkmenistan to  TURKSOY met on 20 March 2023, Monday, with   TURSKOY Secretary General  Sultan Raev and staff members of  the organization at organization's  headquarters.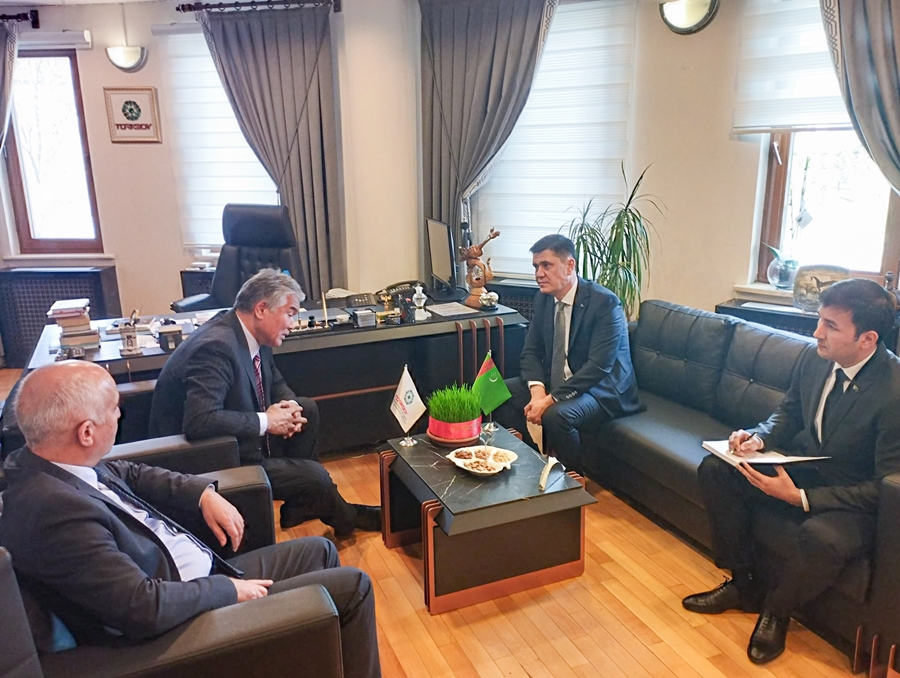 During the meeting, the sides discussed the cooperation between TURKSOY and Turkmenistan and  future activities. Secretary General  Raev and Ambassador Ishanguliyev further exchanged views on events scheduled to take place  within the framework of the Year of  Magtumguly to be celebrated in  2024 as well as in  Anew, the Cultural  Capital of the Turkic World, which were both declared upon decision of the Permanent Council of TURKSOY.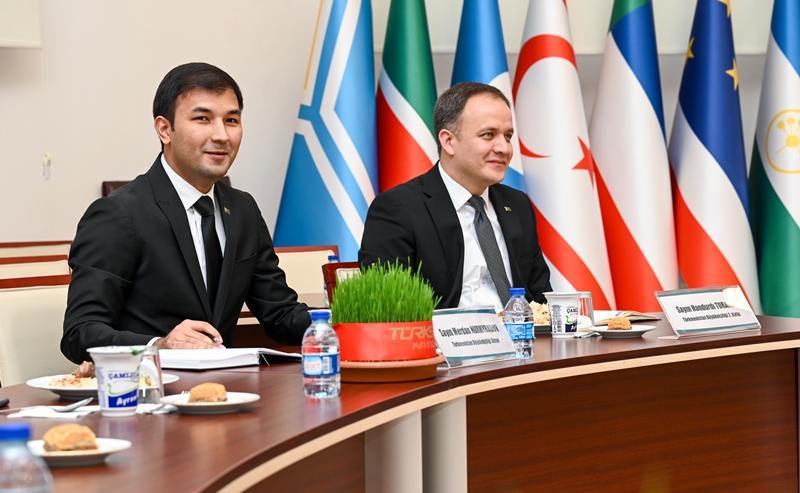 The parties also discussed the  events planned to take place in Turkmenistan on the occasion of the 30th anniversary of TURKSOY in 2023 and exchanged views on the participation of artists and intellectuals from Turkmenistan in these celebrations which will  be held worldwide.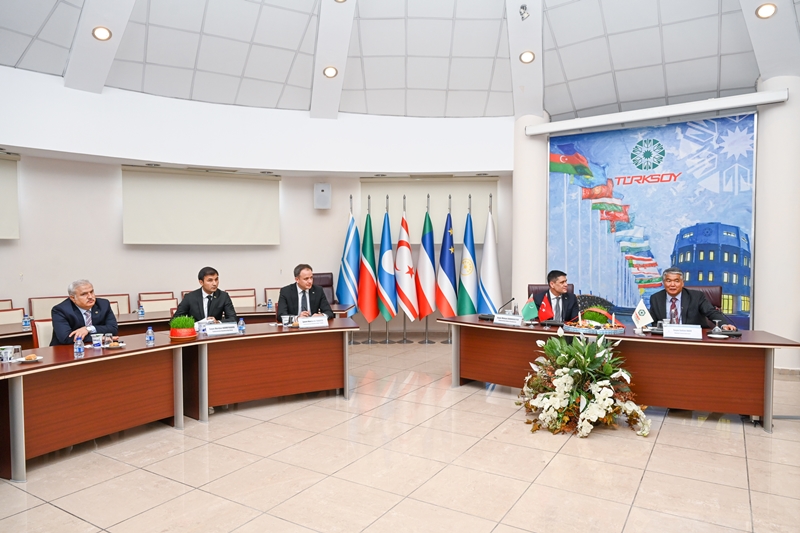 Following the bilateral meeting held in Secretary General Raev's office, the Ambassador of Turkmenistan and his delegation came together  with staff members of  TURKSOY in the Conference Hall of the organization where  Ambassador Ishanguliyev  presented Merdan Nurmuradov, the newly appointed Representative of Turkmenistan to TURKSOY and other members of his delegation.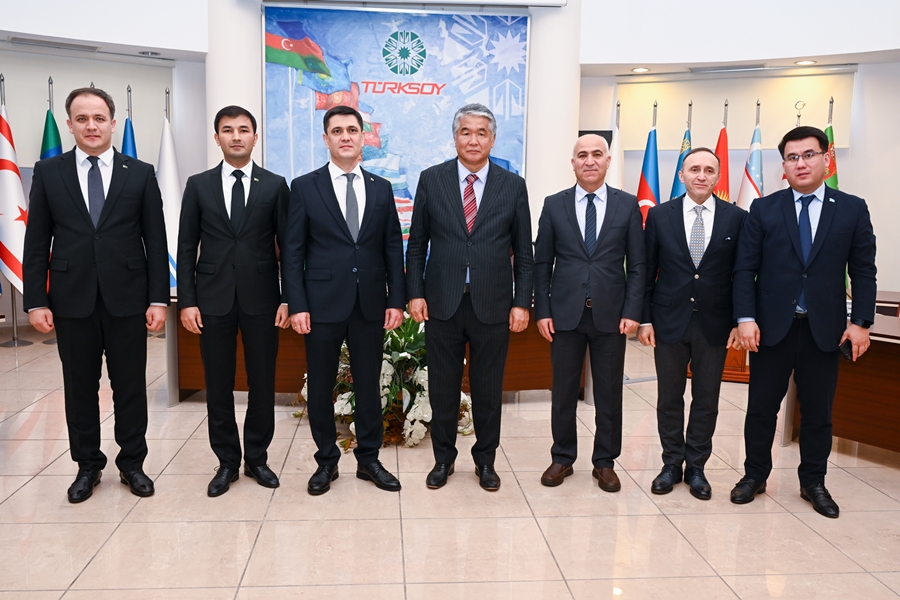 After the presentation all participants of the meeting were offered Nowruz pilaf.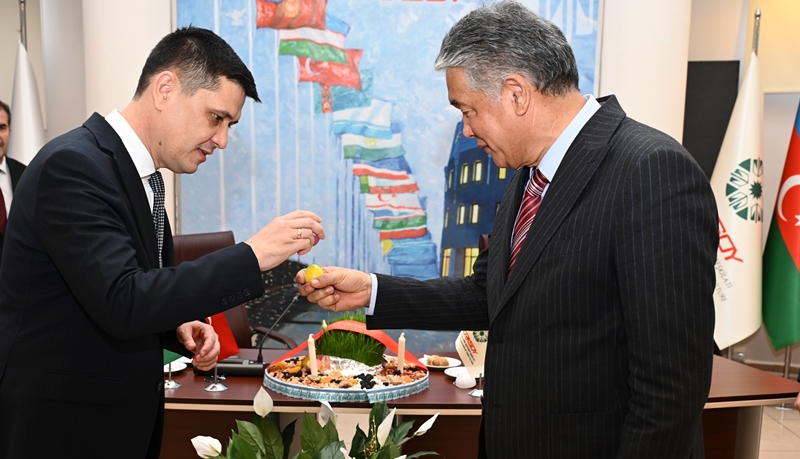 At the end of the meeting, TURKSOY Secretary General Sultan Raev and Ambassador Ishanguliyev tossed painted eggs to mark the celebration of Nowruz which stands for the beginning of a new year in Turkic World.
The meeting ended with the mutual handover of  souvenirs as a remembrance of the day.  ///nCa, 22 March 2023 [photo credit – TURKSOY]