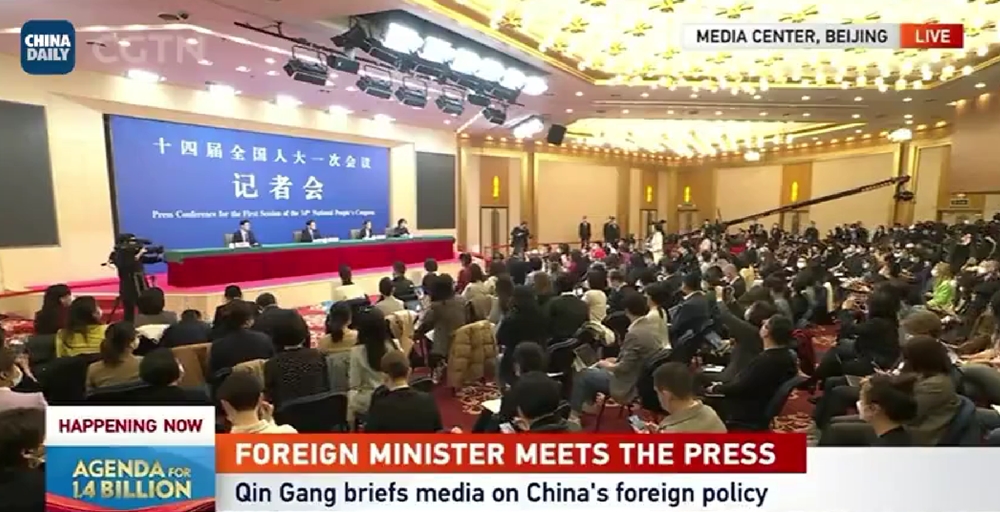 China will host two major diplomatic events at home this year — the first China-Central Asia Summit and the third Belt and Road Forum for International Cooperation, Foreign Minister Qin Gang announced on Tuesday, China Daily reports.
Chinese diplomats will follow the guidance of head-of-state diplomacy, and in particular will ensure the success of the two major diplomatic events, Qin said at a press conference on the sidelines of the ongoing annual two sessions.
According to Chinese chief diplomat, these events "will be the showcase of the distinctive character of China's diplomacy".
"We've pressed the 'acceleration button,' and sounded the clarion call for our diplomacy," Qin said, describing China's diplomatic policy for this year.
China will expand its extensive partnerships, according to Qin. "We will pursue coordination and sound interactions among major countries, seek friendship and cooperation with other countries, and promote a new type of international relations."
China "will take multilateralism as the way forward", will promote the building of a community with a shared future for mankind, promote greater democracy in international relations, and make global governance more just and equitable.
"We will offer more, better Chinese insight and solutions to help meet humanity's common challenges," he added.
The China+Central Asia online summit was held in 2022 to celebrate the 30th anniversary of diplomatic relations between the Central Asian countries and China. A joint statement was released following the summit calling for a stronger alignment of the Belt and Road Initiative with the development strategies of the five countries. ///nCa, 7 March 2023