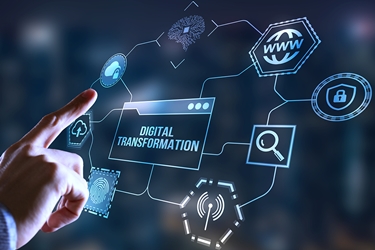 According to the UNECE report, the fifth UN Global Survey on Digital and Sustainable Trade Facilitation 2023 has been launched by the five United Nations Regional Commissions and the United Nations Conference on Trade and Development (UNCTAD). The 2023 edition consists of 60 measures, including two new sets of measures on "Trade Facilitation for E-Commerce" and "Wildlife Trade Facilitation", on cross-border e-commerce and the application of electronic CITES permits and certificates. It continues to include measures related to the provisions of the World Trade Organization's Trade Facilitation Agreement, covering the agricultural sector, small and medium enterprises, women traders and trade finance, as well as emergency measures during times of crises.
The preliminary results of the 2023 Survey will be published in July at untfsurvey.org, followed by the final results in the form of a Global Report and five Regional Reports. The Survey aims to provide an overview of progress on the implementation of measures on digital and sustainable trade facilitation and insightful information to support countries in developing their national trade facilitation roadmaps. The results of the UN Global Survey will also help better inform the accession process to the World Trade Organization (WTO) for UNECE member States, in particular Turkmenistan .
The previous Survey revealed that the implementation rate of trade facilitation measures in 44 UNECE member States rose from 72 per cent in 2019 to 76 per cent in 2021 . UNECE members States had higher implementation rates, especially on "Transparency" and "Formalities".
Trade facilitation plays an essential role in fostering resilient, sustainable and inclusive development and a post-pandemic recovery. The COVID-19 pandemic and geopolitical risks have exacerbated the vulnerabilities of global supply and value chains, bringing to light the significance of digital and sustainable trade facilitation in times of crisis and the importance of enhancing preparedness for future crises. Timely and appropriate trade facilitation measures can help to address the needs of vulnerable groups, including micro, small and medium-sized enterprises and women-led businesses.
The complexity of the trade facilitation landscape, involving a wide range of stakeholders and actors across countries and regions, also calls for greater international cooperation and capacity building, particularly for countries with economies in transition. Meanwhile, emerging technologies and digitalization present opportunities for countries to build resilience and strengthen their preparedness, and provide tools to better support the implementation of trade facilitation measures, particularly on digital and paperless trade in the region.
The Survey is an initiative under the Joint UNRECs Approach to Trade Facilitation, agreed by the Executive Secretaries of the five United Nations Regional Commissions. As the international focal point for trade facilitation recommendations and standards, UNECE develops instruments to reduce, harmonize and digitalize procedures in international trade. The Survey also provides an opportunity to monitor the uptake and impact of such solutions for economic cooperation and integration, both in the region and globally. ///Permanent Mission of Turkmenistan to the UN, 15 February 2023