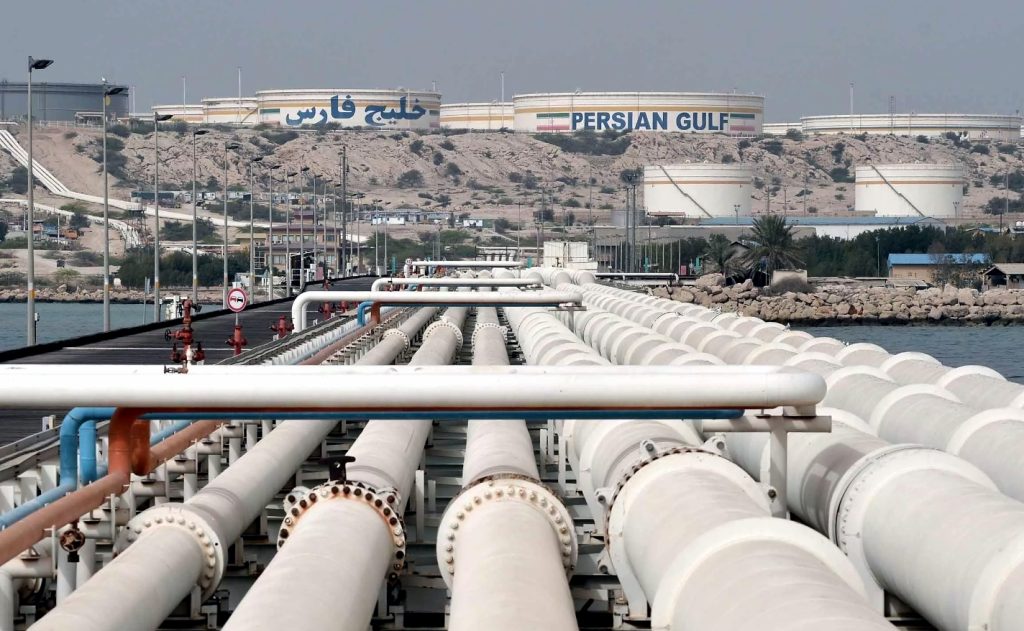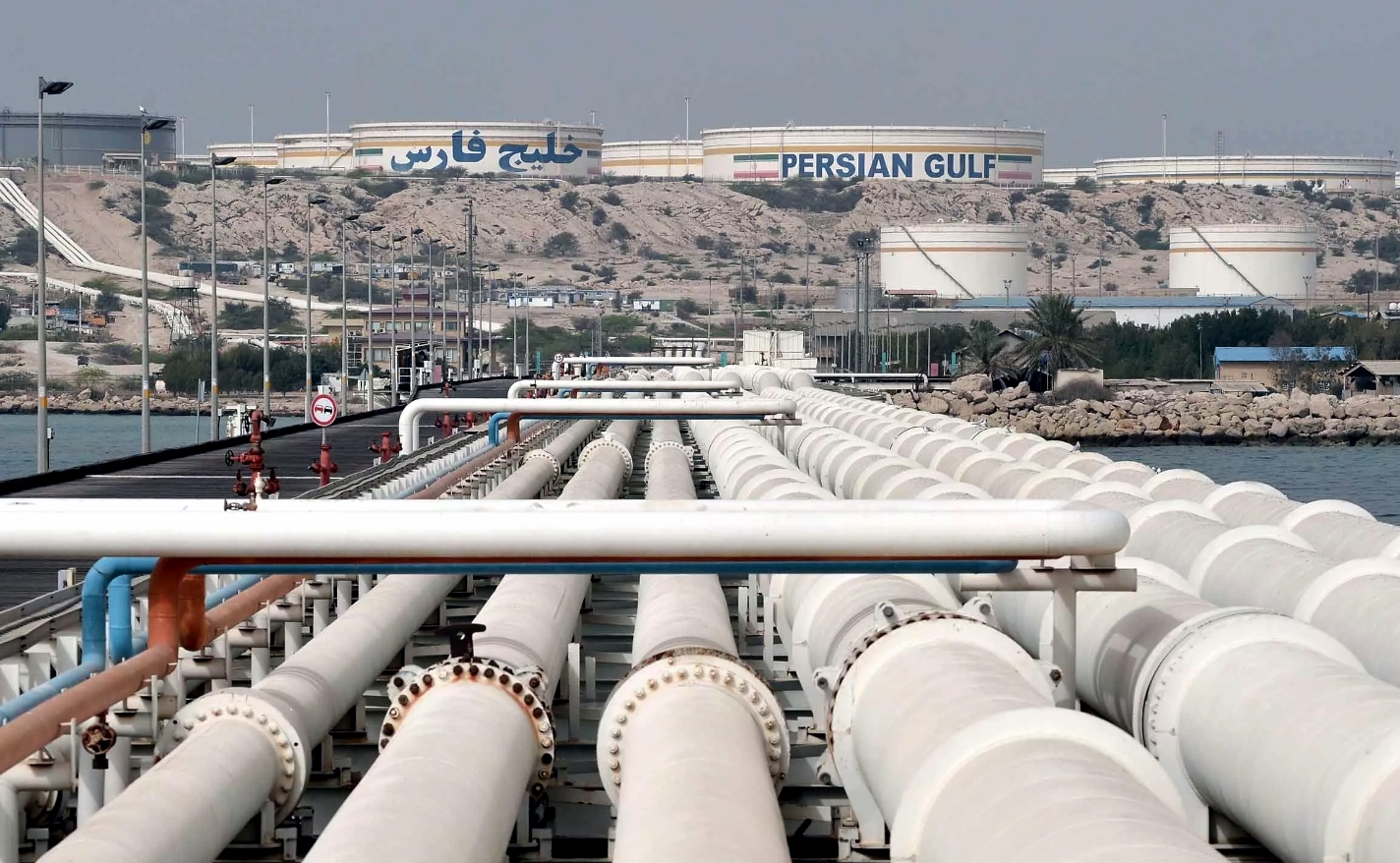 nCa Report
Iran is working systematically to get into swap arrangements in the oil and gas sector with the Caspian littoral states. This is part of strategy of Iran to become a sub-regional energy hub.
In the Caspian region, Kazakhstan was the first swap partner of Iran. In 1996, Iran and Kazakhstan signed an agreement for swap of 40000 barrels per day of light crude, delivered by Kazakhstan to Tabriz and Tehran refineries in Iran.  In return, the same volume of Iranian crude was delivered to the clients of Kazakhstan in the gulf region. Iran charged per bararel swap fees for this service.
This arrangement was discontinued in 2009 when Iran became a net-importing country of oil and could not provide adequate volumes to the gulf clients.
From 2017, Iran again came into position to fulfill its part in the swap commitments.
Under a fresh arrangement, agreed to in December 2022, the experts of the two countries are supposed to examine the fields of cooperation in the development of heavy oil fields, LNG, oil, gas and petroleum products swap, and export of technical and engineering services, and based on the results of the negotiations between the experts of the two countries, a memorandum of cooperation between Iran and Kazakhstan will be signed.
This will quite likely include some swap mechanisms.
Iran, Azerbaijan and Turkmenistan are in a trilateral swap arrangement for natural gas.
In December last year, on the sidelines of the ECO Summit, the three countries agreed to swap 1.5 to 2 bcm of gas from Turkmenistan to the Republic of Azerbaijan every year. This contract, which was signed after the five-year suspension of gas exchanges between Iran and Turkmenistan, has led to an increase in the stability of the gas network in the northeast of Iran and would further enable Iran to become an energy hub.
According to a report by Iran Petroleum published by Shana, currently, crude oil swap is carried out using pipelines and telecommunication facilities in the northern district and through 272 kilometers of 30 and 32 inch pipelines. In this way, imported crude oil, after blending and storage in Neka oil terminal tanks, is pumped by Neka, Sari, Gol Pol and Urim oil transfer centers through a 32-inch pipeline, passing through the forested and difficult mountainous areas of Mazandaran and Tehran provinces. After traveling a distance of 220 km, it is delivered to the Tehran region at the Moghanak pressure breaker station.
Iran Petroleum report published by Shana
https://en.shana.ir/news/467476/Focus-on-Caspian-Sea-Oil-Gas-Swap
This arrangement was announced in December 2002 and envisages that every month on average about 81. 67 ml of products in Golestan province and also 181 ml of products in Mazandaran province will be delivered to National Oil Products Distribution Company (NIOPDC) to prevent 876 tankers from traveling across the country.
The long-term goal is to become the energy hub of the region – actually the sub-region.
Because of the prevailing geopolitical conditions, Russia is an eager partner of Iran in the swap arrangements.
In the last one year, the two countries have signed USD 4 billion of contracts for developing fields and USD 40 billion of memorandums on constructing gas export pipelines and LNG plants. This includes the swap of oil and gas and petroleum products.
The swap volumes could be 10 million tons of oil and non-oil products, using the available infrastructure.
The National Iranian Oil Company (NIOC) and Russia's Gazprom struck a $40 billion memorandum of cooperation for the future development of Kish and North Pars gas fields and six oil fields as well as maintenance of pressure in the South Pars gas field. This MOU also covers natural gas and petroleum product swapping, LNG projects and gas pipeline construction, the Iran Petroleum report says.
Iran and Russia: from "Oil-for-Goods Swap" to "Oil-Gas Swap" — Dr. Vali Kaleji
https://www.cacianalyst.org/publications/analytical-articles/item/13743-iran-and-russia-from-%E2%80%9Coil-for-goods-swap%E2%80%9D-to-%E2%80%9Coil-gas-swap%E2%80%9D.html
The Iranian academic Dr. Vali Kaleji, in his recent article for Central Asia-Caucasus Analyst, published on 17 January 2023, writes, "Recent agreements between Tehran and Moscow on an oil-gas swap is another sign of Russia's turn towards Asian oil and gas markets and closer relations between the two countries in light of Russia's war in Ukraine. If these agreements are finalized, Iran will import 20 billion cubic meters (bcm) of gas from Russia annually. Since Iran and Russia do not have a common land border, gas must be swapped from two routes, namely Kazakhstan and Turkmenistan in Central Asia and Azerbaijan in the Caucasus. /// nCa, 30 January 2023