Russia is almost ready to finance the construction of the Rasht-Astara railway line along the Caspian coast of Iran.
Russia's State Council Secretary Igor Levitin, accompanied by the senior railway officials of Iran, inspected the proposed track route by helicopter on 18 January 2023.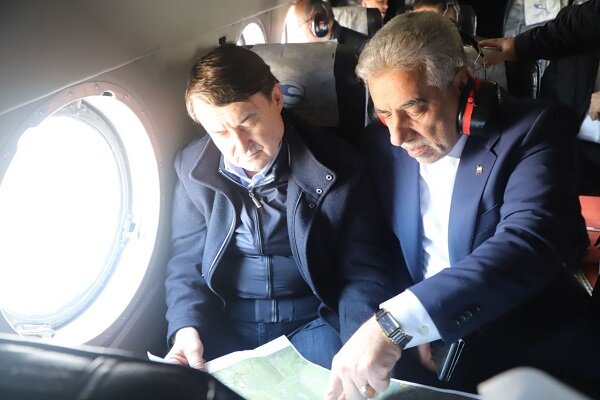 Iranian deputy transportation minister Kheirollah Khademi said that Iran and Russia will hold a final meeting after Levitin's visit to the project to see whether they could work out a comprehensive financing arrangement for the project, reported the Mehr news agency of Iran.
The length of the Rasht-Astara track is 164 kilometers and it is an absolutely vital part of the regional connectivity solutions.
The Mehr news agency says that once finished, the Rasht-Astara railway will reduce the time needed to transport cargo from Helsinki in Finland via Russia to Iran's southern ports on the Persian Gulf and on the Sea of Oman by 20 days.
The estimated cost of the project is Euro 800 million. It may take three years to complete. The work will be done by the Iranian contractors.
The Iranian scholar Veli Kaleji wrote in an article for the Eurasia Daily Monitor on 16 May 2022, "The Astara–Rasht–Qazvin railway, which will wind along the southwestern corner of the Caspian, forms a central link of the longer INSTC, a multi-modal route between India, Iran, Azerbaijan, Russia and Europe. The cross-border Astara (Iran)–Astara (Azerbaijan) section of the railway was officially inaugurated on March 29, 2018, while the Rasht–Qazvin section inside Iran was implemented on March 6, 2019. Therefore, the only remaining gap is a 164-kilometer railroad section from Rasht to Astara. Until this railway segment is finished, freight moving by train must be transferred to trucks and then back again."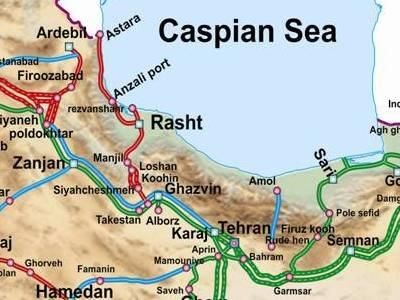 In 2016, the International Bank of Azerbaijan signed a deal with Iran on the allocation of a $500 million loan for the construction of the Rasht-Astara rail line. However, this agreement and the loan were never implemented due to the comprehensive US sanctions on Iran's banking network.
Because of the inability of Azerbaijan to fulfill its loan commitment in view of the sanctions, Iran approached Russia.
Iranian Roads and Urban Development Minister Rostam Qasemi visited Moscow on April 30, 2022. Following his talks with Russian Transport Minister Vitaly Savelyev, the two Officials signed a comprehensive agreement on cooperation in the field of transportation. Both men noted the importance of establishing a railway connecting the Asian continent's north and south, notably stressing the need to complete the missing Rasht–Astara portion of the INSTC as soon as possible, says Dr. Kaleji in his article.
He further says, "Prior to the aforementioned April visit to Russia by the Iranian transport minister, in January 2022 President Ebrahim Raisi traveled to Moscow, where the two sides finalized a previously agreed-upon $5 billion credit line for the completion of several development projects in Iran. Among those projects, Iranian Economics Minister Ehsan Khandouzi noted, would be the Rasht–Astara railway." /// nCa, 19 January 2023 [Images credit Mehr, Eurasia Daily Monitor]