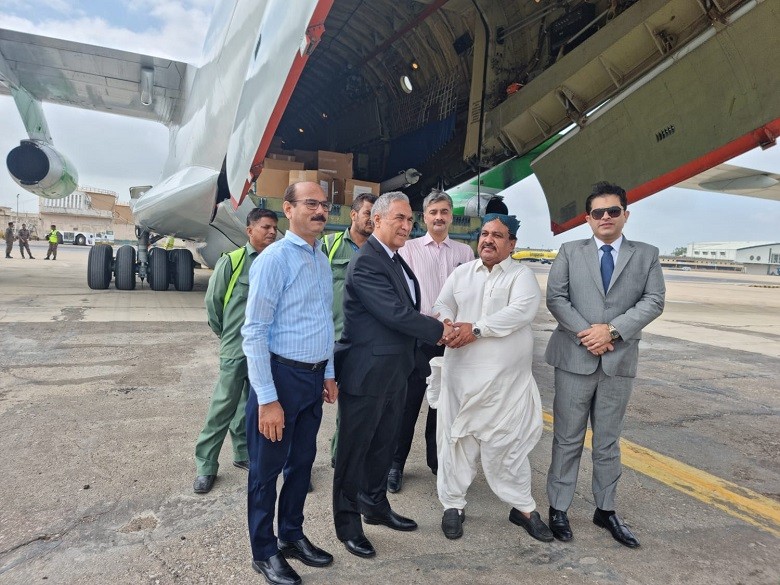 A special flight of Turkmen Airlines "IL-76" with humanitarian aid arrived at the International Airport of the Pakistani city of Karachi.
The cargo was met by the Ambassador of Turkmenistan Atajan Movlamov, representatives of local authorities, the Ministry of Foreign Affairs of Pakistan.
According to the order of the President of Turkmenistan, medicines, foodstuffs, textiles, clothing, clean drinking water, medical supplies, and other items were delivered to Pakistan, suffered from disastrous floods.
Over 33 million people in Pakistan have been affected by severe weather-related accidents. Over a million buildings have been destroyed or damaged. ///nCa, 5 September 2022