On 23 May 2022, the official opening ceremony of the Forum "Caspian 2022: Ways of Sustainable Development" took place at Astrakhan State University, Russia.
The event gathered the representatives of universities, authorities, the business community and mass media, as well as representatives of Iran, Turkmenistan, Kazakhstan.
The main goal of the forum is discussing of the creation of a global innovation and research community and the integration of the Caspian and Central Asian countries into its space.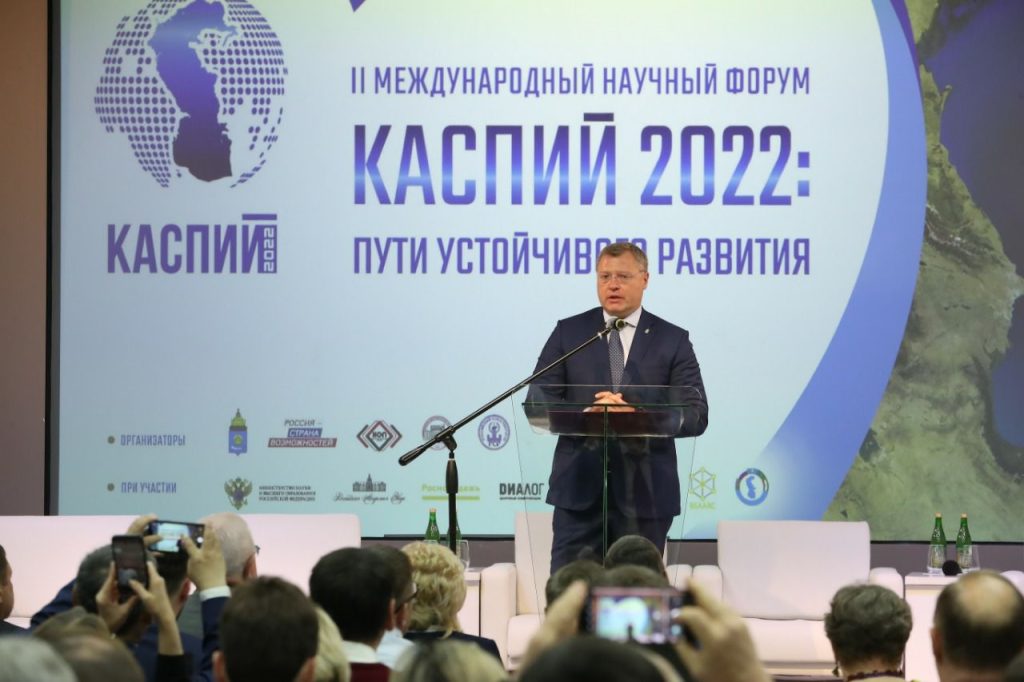 "The Forum is becoming a very effective platform for making strategic decisions on the development of the Caspian basin. The key task is to definitively determine the legal status of the Caspian Sea. The territory of the Caspian Sea opens up new opportunities for interaction and international cooperation. In modern realities, this area is strategically important," said the governor of the Astrakhan region Igor Babushkin at the opening ceremony of the forum.
The Consul of Turkmenistan in Astrakhan Guich Garayev also made a welcoming speech.
He spoke about the importance of constant dialogue in addressing the development issues of the Caspian countries.
"This partnership creates the foundation for future creative work," he said.
As the Turkmen diplomat stressed, "the Caspian Sea is a promising territory for expanding international trade and other spheres of activity. Thanks to the Forum, we will be able to take steps to strengthen international cooperation, determine joint actions for the near and long term."
Garayev praised the great contribution of governor Igor Babushkin to the development of comprehensive relations with Turkmenistan.
Astrakhan region is a promising partner for Turkmenistan, and good-neighborly relations are built on the basis of mutual interests and respect, he added.
The head of the International Cooperation Department of the Central Council of Magtymguly Youth Organization of Turkmenistan Merjen Muhammedova attended online in the strategic panel discussion of the forum "International Youth Initiatives".
The best youth and student practices and projects aimed at socio-cultural adaptation of students and assistance to vulnerable groups of citizens were discussed.
The speakers touched upon the Issues of socially valuable projects and initiatives, volunteer and charity events in universities of the Caspian countries and youth organizations. ///nCa, 24 May 2022