Abdulaziz Al-Hashemi, the Charge d'affaires of the UAE Embassy in Turkmenistan delivered an online lecture to students of the Institute of International Relations of the Ministry of Foreign Affairs of Turkmenistan, Turkmen State Institute of Economics and Management and the Turkmen State Institute of Finance.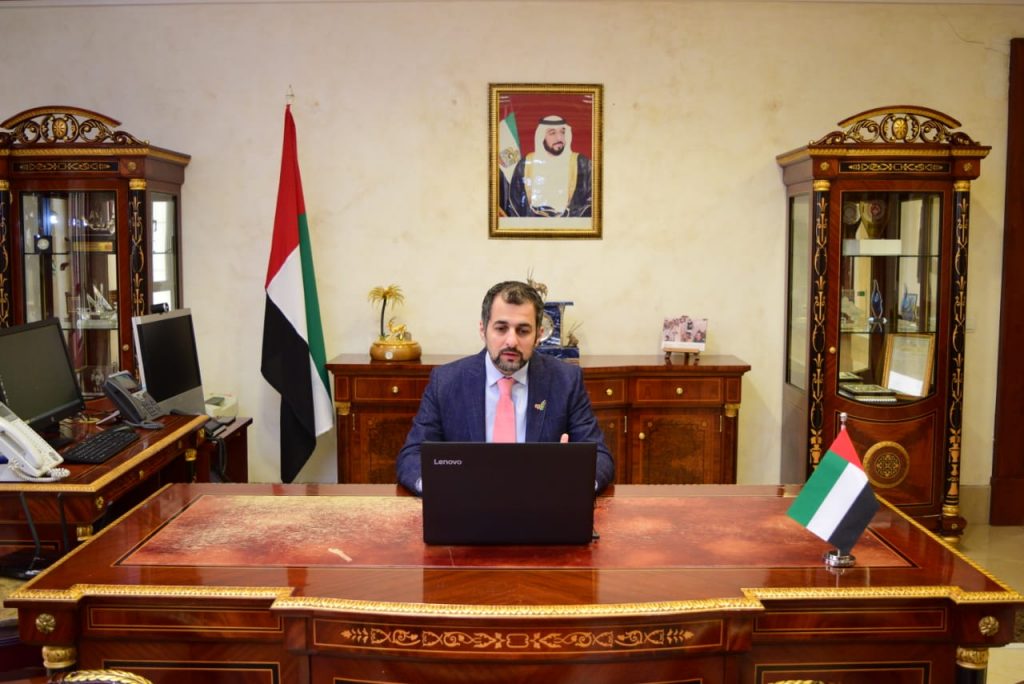 The topic of the lecture was dedicated to the 25th anniversary of the permanent neutrality of Turkmenistan and 25th anniversary of the establishment of diplomatic relations between the United Arab Emirates and Turkmenistan.
Mr. Abdulaziz Al-Hashemi told the students that the neutrality of Turkmenistan plays an important role in the region and the world.
He also highlighted the current state of the UAE-Turkmen bilateral agenda, noting the trustful, close relationship of the leadership of the two state.
Al-Hashemi introduced to the audience UAE's plans for next 50 years, UAE's youth and women empowerment in the UAE Government. He added that EXPO 2021, in which Turkmenistan will participate actively, will be a great event for whole the world.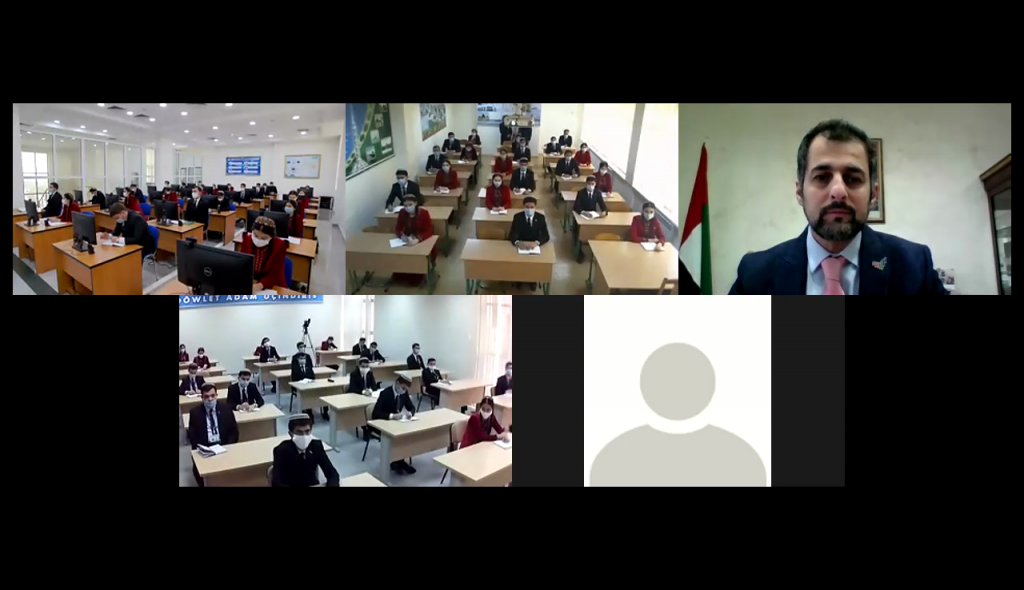 During the online lecture, Al-Hashemi also took part in a discussion with the participants of the event and answered questions from students. /// nCa, 20 November 2020 (in cooperation with UAE embassy in Turkmenistan)