Elvira Kadyrova
Kazakhstan's Caspian port Kuryk and the Turkmen transport and logistics company "Türkmen Milli Logistik" have concluded an agreement on cooperation in the Caspian sea.
The signing event took place on 25 September on the sidelines of the VII Baltic-Black sea economic forum in Kherson (Ukraine).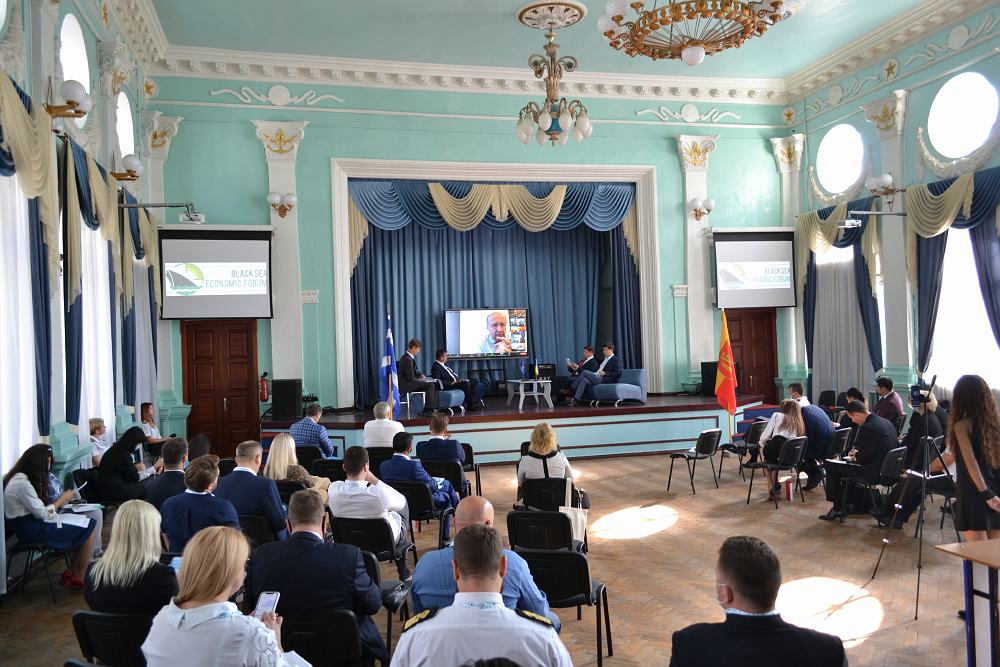 "The fact that the Baltic-Black sea economic forum served as a communication platform during the negotiations between representatives of the Caspian region from Kazakhstan and Turkmenistan, namely the signing of the agreement is already a positive signal and evidence of good prospects for the development of the Caspian-Black sea-Baltic cooperation," the forum organizers comment.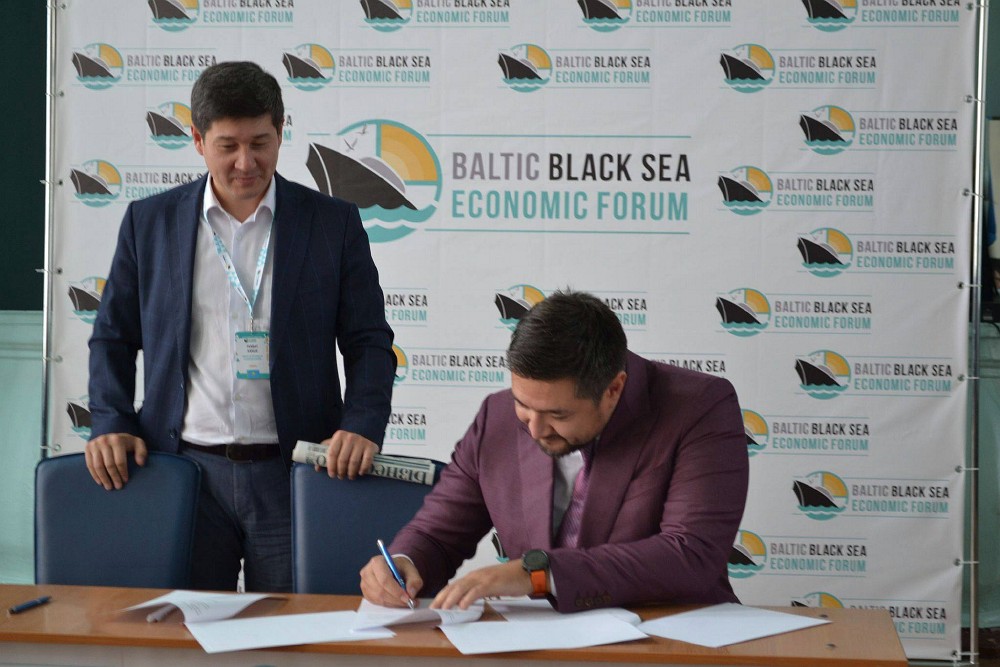 Kazakhstan and Turkmenistan have once again demonstrated that these countries possessing developed port infrastructure are close and reliable partners for market participants from the Black sea and Baltic regions.
JSC "Türkmen Milli Logistik" is the national freight forwarding company of Turkmenistan. The company has direct contacts with railway, automobile, sea and river transport agencies of Turkmenistan. It also cooperates with the largest freight forwarders in the CIS, the Mediterranean and the Baltic regions.
The port of Kuryk, operating since 2016, is located on the eastern coast of the Caspian sea, south of the port of Aktau. The port's postion in a natural bay provides favorable weather conditions for its operation. The port is able to receive road and rail ferries all year round.
The Baltic-Black sea economic forum has been held regularly since 2013, traditionally in Kherson or Klaipeda (Lithuania). It is aimed at establishing, developing and strengthening business relations between organizations, institutions, and agencies in countries primarily located in the Baltic and Black sea basins.
The Kherson Maritime Academy was the venue for the recent forum. It was attended by representatives of business, science and education from the Baltic countries, Poland, Turkey, Turkmenistan, Georgia, Bulgaria, Kazakhstan, Serbia and Ukraine. The agenda of the meeting included such issues as international cooperation to create an economic security belt; transport logistics and the creation of an international corridor for effective cooperation; international cooperation in higher education: opportunities and prospects. ///nCa, 30 September 2020