Ashgabat, 30 November 2017 (nCa) — President Berdymuhamedov flew by helicopter Wednesday to Serhetabat (formerly Kushka), a Turkmen town right at the border with Afghanistan.
He was there to personally oversee the start of the reconstruction work on Serhetabat-Turgundi railway connection, an important link connecting the railway system of Turkmenistan with Afghanistan.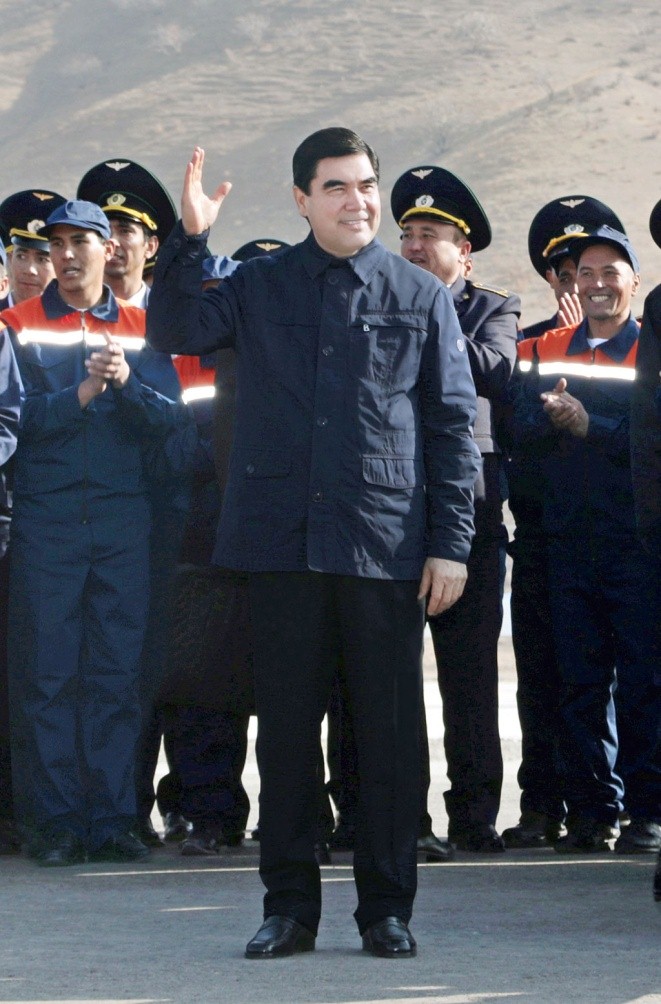 A train of 42 open wagons departed from Serhetabat in the presence of the Turkmen president, carrying construction machinery, special equipment to lay the railway lines, rail sections and sleepers, and other machinery and material required for the start of the reconstruction work.
Turkmenistan is funding and implementing the project from its own sources and know-how, enabling Afghanistan to engage in trade relations with Central Asia, Russia and Europe through the shortest possible route.
The other railway connection – Imamnazar-Akina – with Afghanistan was also built by Turkmenistan from its own sources and funding. Together, these two segments form the start of the Lapis Lazuli Corridor, going right up to the borders of Europe. /// nCa