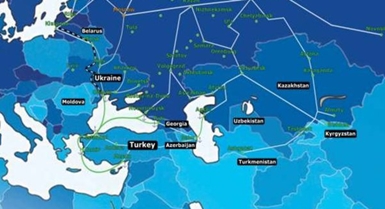 On 30 September 2023, Turkmenistan joined the Basic Multilateral Agreement on International Transport for the Development of the Europe–Caucasus–Asia Corridor, the basic legal document of the TRACECA (Transport Corridor Europe-Caucasus-Asia).
The law was adopted by the Parliament of Turkmenistan and signed by President Serdar Berdimuhamedov.
In September 1998 at the historic Summit in Baku the Basic Multilateral Agreement was signed by 12 TRACECA countries: Azerbaijan, Armenia, Bulgaria, Georgia, Kazakhstan, Kyrgyzstan, Moldova, Romania, Tajikistan, Türkiye, Ukraine, and Uzbekistan. In 2009, Iran joined to TRACECA.
The Agreement entered into force on 16 March 2000.
The objectives of the Basic Agreement are:
To develop economic relations, trade and transport communication in the regions of Europe,
the Black Sea, the Caucasus, the Caspian Sea and Asia;
To facilitate access to the international market of road, air and railway transport and also
commercial maritime navigation;
To facilitate international transport of goods and passengers and international transport of
hydrocarbons;
To ensure traffic safety, security of goods and environmental protection;
To harmonize transport policy and also the legal framework in the field of transport;
To create equal conditions of competition between different types of transport. ///nCa, 2 October 2023
#TRACECA, #Turkmenistan, #transport_corridor, #transport