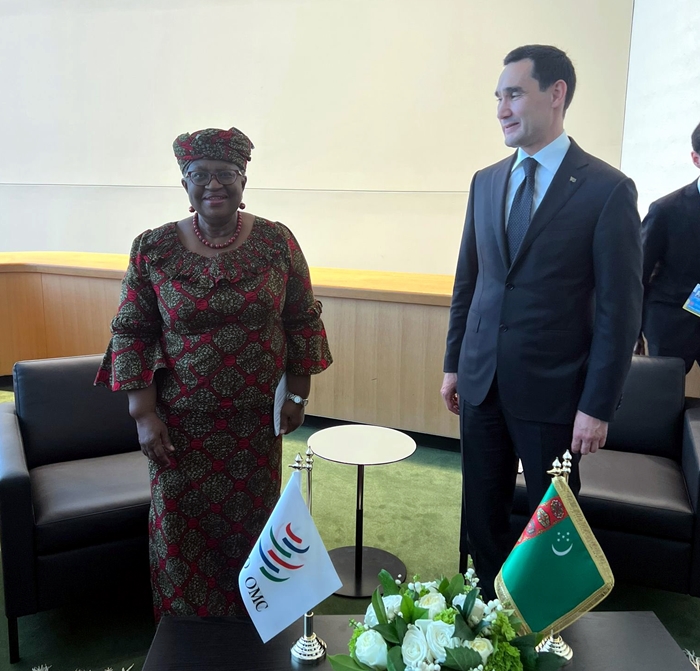 On 18 September 2023, President of Turkmenistan Serdar Berdimuhamedov met with Director General of the World Trade Organization Ms.Ngozi Okonjo-Iweala in New York.
The sides discussed the current state and prospects for cooperation between Turkmenistan and the WTO.
President Berdimuhamedov noted that Turkmenistan is systematically working to stimulate the development of the national economy, improve the welfare of the people, further expand foreign economic relations, and attract foreign investment to the country.
He also mentioned that a special government commission is functioning in Turkmenistan to study issues related to the country's accession to the WTO and prepare relevant proposals.
As a result of this work, Turkmenistan was granted observer status in July 2020 and acceding country (active observer) status to the WTO in February 2022. ///nCa, 19 September 2023
#President_Serdar_Berdimuhamedov, #WTO, #Turkmenistan