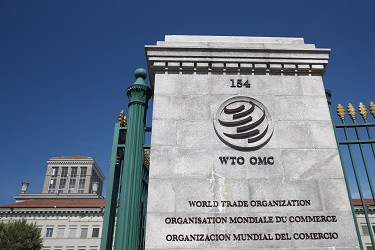 During an expanded Cabinet meeting on Friday, 14 July, President of Turkmenistan Serdar Berdimuhamedov instructed Deputy Prime Minister Geldimyradov, who oversees the economic and financial block, to prepare a Memorandum on the foreign trade regime of Turkmenistan.
This stage is part of the process of Turkmenistan's accession to the World Trade Organization.
In May of this year, a high-level delegation of the World Trade Organization (WTO) visited Turkmenistan. WTO representatives had a series of meetings at the Ministry of Finance and Economy, Foreign Ministry, Ministry for Trade and Foreign Economic Relations, the Central Bank and the Bank for Foreign Economic Activity, to discuss prospects for further development of bilateral cooperation.
In June, a working commission was formed in Turkmenistan to develop a memorandum on the foreign trade regime, and its composition was approved.
According to WTO requirements, the Memorandum is arranged under the following seven main headings: Introduction; Economy, Economic Policies and Foreign Trade; Framework for Making and Enforcing Policies Affecting Foreign Trade in Goods and Services; Policies Affecting Trade in Goods;  TRIPS (Trade-Related Aspects of Intellectual Property Rights) Regime; Trade-Related Services Regime; Institutional Base for Trade and Economic Relations with Third Countries.
The presentation of a comprehensive and accurate document greatly facilitates the subsequent stages of the accession process.
In 2020, Turkmenistan applied to join the WTO as an observer, and in 2022, the country applied for full membership. As a result, Turkmenistan was granted the status of an acceding country (active observer) to the WTO. ///nCa, 15 July 2023
#Turkmenistan, #WTO, #Memorandum_on_the_Foreign_Trade_Regime