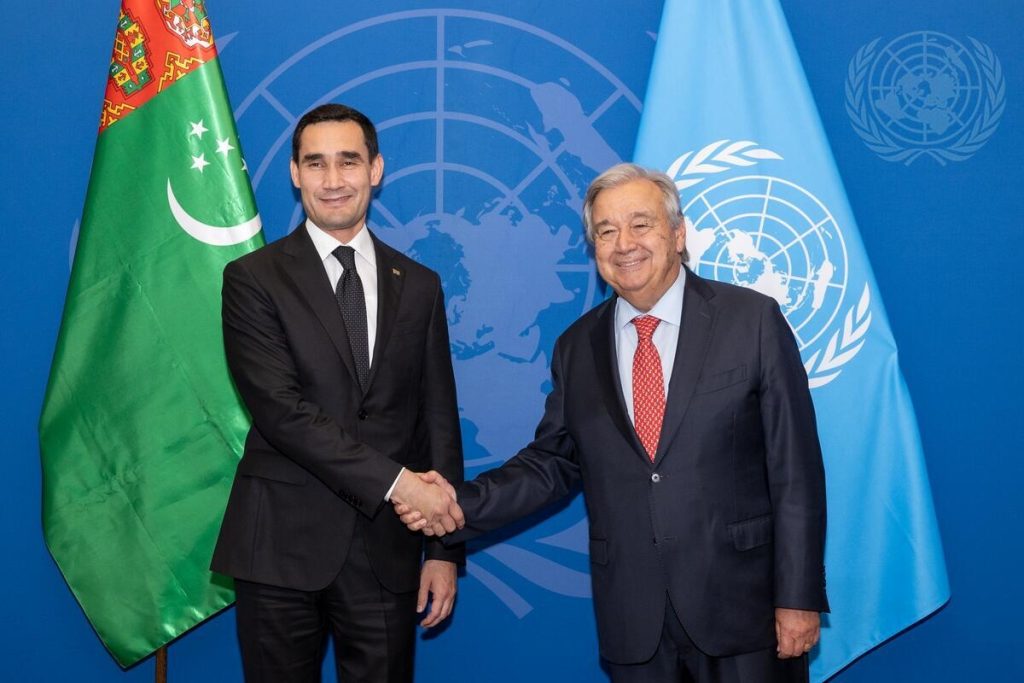 On 18 September 2023, President of Turkmenistan Serdar Berdimuhamedov met with UN Secretary-General Antonio Guterres in New York.
During the meeting, Guterres praised Turkmenistan's active position in cooperation with the United Nations.
President Berdimuhamedov congratulated Guterres on the successful start of the 78th session of the General Assembly and expressed confidence that it would make an important contribution to strengthening universal peace and security, promoting sustainable development on the planet, and solving global challenges.
The sides had an interested exchange of views on the priority areas of bilateral partnership. They emphasized that Turkmenistan, guided by the principles of positive neutrality, implements a foreign policy course aimed at ensuring the well-being of the peoples of the region and the whole world.
President Berdimuhamedov noted that Turkmenistan consistently follows the universally recognized norms of international law and the principles of the UN Charter. He emphasized that multifaceted cooperation with the UN is a strategic priority for Turkmenistan.
The sides also discussed the effective nature of Turkmenistan's long-term cooperation with the UN and its specialized structures.///nCa, 19 September 2023
#President_Serdar_Berdimuhamedov, #UN, #Antonio_Guterres