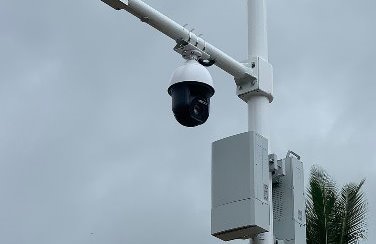 The Ministry of Defense of Kazakhstan has started creating a single platform that will unite all video surveillance cameras in military units.
"Deputy Minister Darkhan Akhmediev explained during a briefing at the Central Communications Service on Thursday that the system will use artificial intelligence with Face ID to detect hazing and other problems that may arise," writes Tamara Vaal in a story published by Vlast.kz on 27 July 2023.
"We have more than 50,000 different types of video cameras in our military units. But, unfortunately, they do not have any single platform, a system that would use an artificial intelligence tool to prevent, again, hazing or some kind of violation. In this regard, we have developed the concept of a unified video analytics system for military units in order to combine all cameras into one system," Akhmediev said.
He explained that through the platform, artificial intelligence using Face ID will analyze whether all the personnel in the military unit are in place, how many cars drove in, how many left, crowds of people, and so on.
* * *
This is quite possibly the first experiment at this scale and extent to integrate the surveillance technologies with AI.
The solution would be of dual nature, suitable for many military and civilian uses.
For instance, it can upgrade the border management, including the border crossing points, in a number of ways.
It can be of great use in the agriculture sector, particularly dairy farming and cattle farming.
According to the estimates of the ministry of defense of Kazakhstan, the project would cost around 300 million tenge (approximately USD 670000). It is a small price to pay for its intended and potential uses. /// nCa, 28 July 2023
Kazakhstan, military, AI,