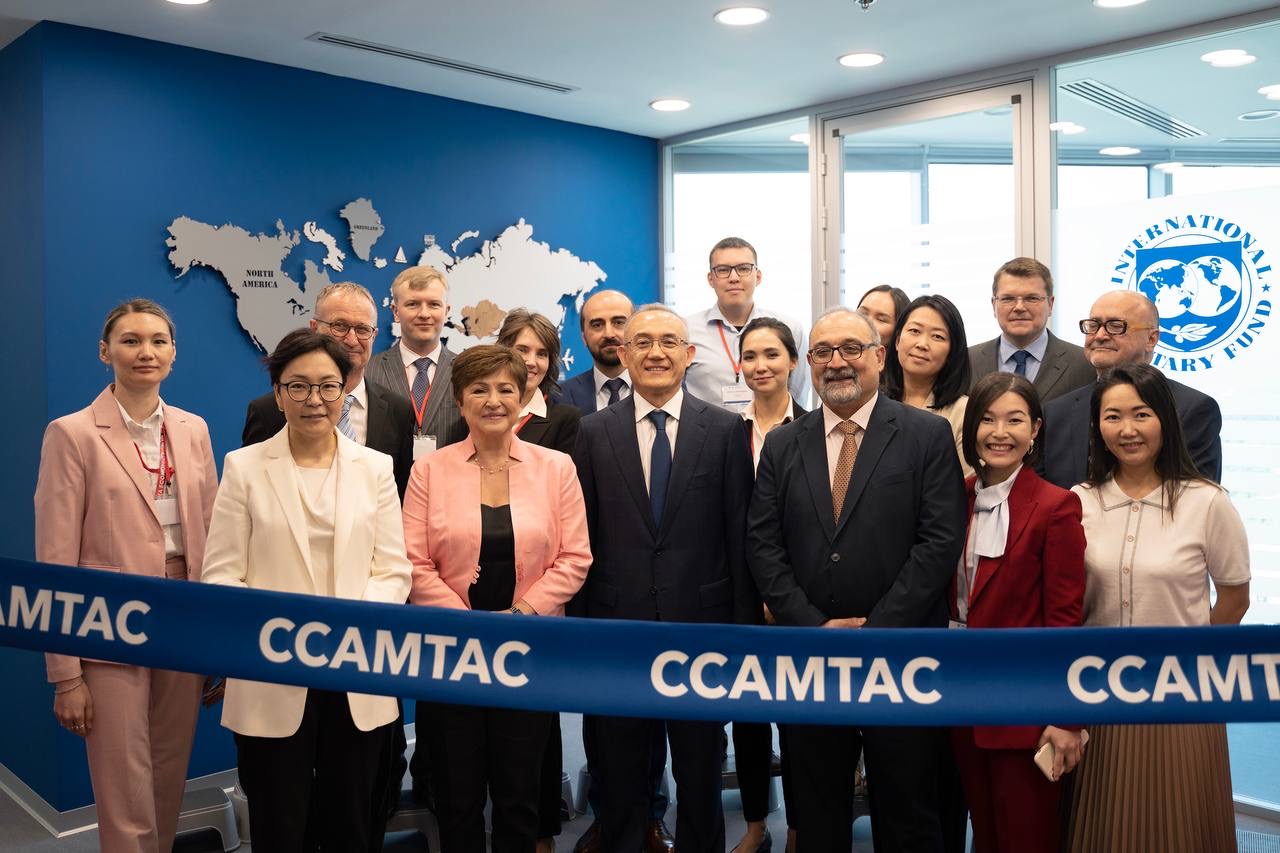 On 9 June 2023, the International Monetary Fund (IMF) Regional Capacity Development Center for the Caucasus, Central Asia and Mongolia opened in Almaty, the National Bank of Kazakhstan reports.
The Caucasus, Central Asia, and Mongolia Regional Capacity Development Center (CCAMTAC)  is a joint project of the IMF and nine member countries – Armenia, Azerbaijan, Georgia, Kazakhstan, the Kyrgyz Republic, Mongolia, Tajikistan, Turkmenistan and Uzbekistan – and development partners. It was launched virtually in February 2021 before its physical launch in Almaty.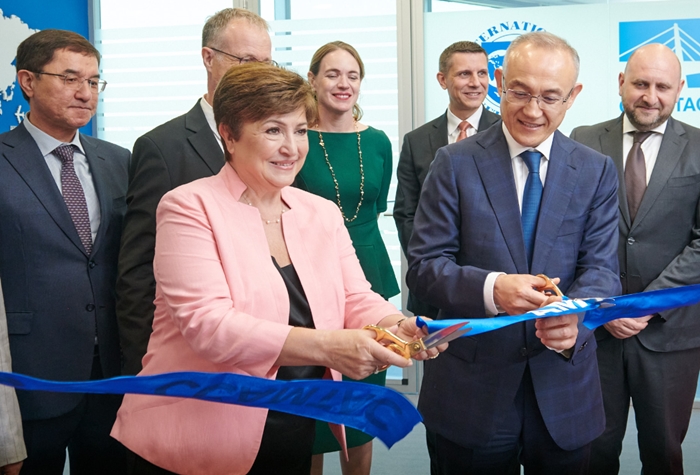 The center's activities are aimed at developing competencies, exchanging experience, studying and applying the best international practices in the field of public administration, monetary and budgetary policy, and financial sector development.
During its online work, the Center has organized 140 bilateral technical missions, 35 regional workshops, 40 webinars and online seminars, which were attended by 1,700 participants from nine countries.
Three advantages of CCAMTAC
" We're opening this Center to support our members across this diverse and dynamic region of close to 100 million people, as they navigate a range of economic opportunities and challenges. In areas spanning fiscal, monetary, and financial policy, and statistics, CCAMTAC will help members build stronger policies and institutions that foster inclusive growth," IMF Managing Director Kristalina Georgieva said at the opening ceremony.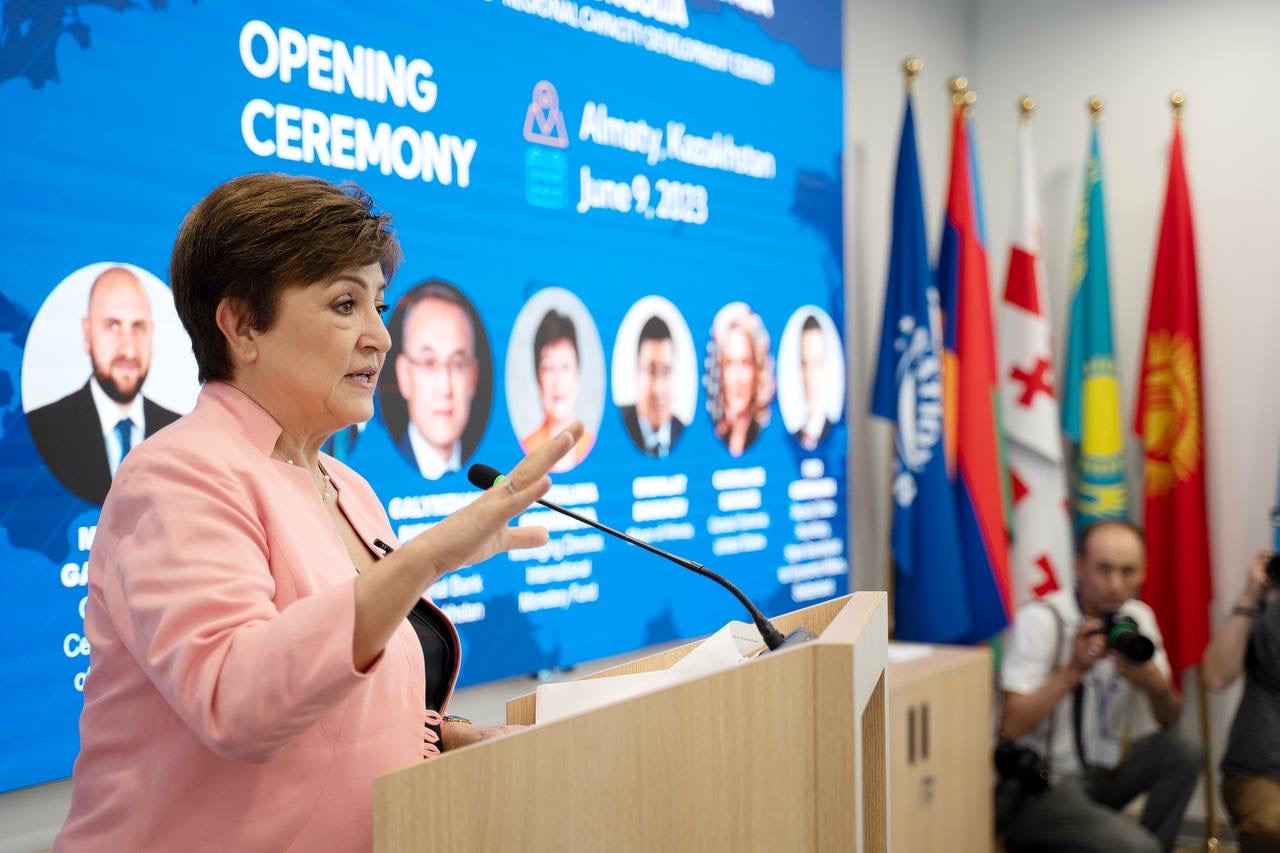 She highlighted three main benefits of the Center:
First, it provides direct, easy-to-access capacity development resources to the region, building on and complementing existing technical assistance and training from headquarters, the Joint Vienna Institute, the Singapore Training Institute for Mongolia, and other regional training centers.
Local access is so important because the region's demand for capacity development services has been growing. This includes demand on traditional topics such as macroeconomic forecasting and policy scenario analysis, and new topic areas like central bank digital currencies and transitioning to a greener economy.
Second, CCAMTAC helps its members learn from each other. It is a platform for peer learning that is needed in this region. We need this for issues such as climate and digitalization that are too complex and fast-moving for one country or institution to solve alone. So, we need to share our experiences openly and learn from each other.
Thirdly, the Center will help counteract geo-economic fragmentation. Joining the efforts of countries in tackling shared challenges, bringing together bilateral partners committed to their development, as well as global institutions such as the IMF, will help to foster mutual understanding.
Who funds and supports the Center?
Kazakhstan contributes over 40% of the first five-year budget of the Center.
"CCAMTAC's success will depend on the full commitment and ownership of all its member countries. Uzbekistan, Armenia, and Georgia have already contributed. Azerbaijan's agreement has just been finalized. And the other regional members have told me they are enthusiastic about the Center, so I'm optimistic that they will contribute as well," Georgieva said.
CCAMTAC's development partners are Switzerland, Russia, China, South Korea and the USA, ADB and Poland. Partnership with the European Commission is under discussion.  ///nCa, 10 June 2023 [photo source – IMF, National Bank of Kazakhstan]
#capacity_development, #CCAMTAC, #IMF, #Kazakhstan, #Central_Asia, #Caucasus, #Kristalina_Georgieva