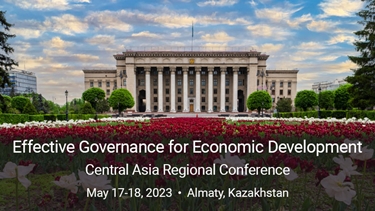 More than 150 representatives of government agencies and experts from Kazakhstan, Kyrgyzstan, Tajikistan, Turkmenistan, Uzbekistan, Mongolia and the UK are taking part in the second conference "Effective Governance for Economic Development in Central Asia", which is taking place on May 17-18 in Almaty.
Participants discuss innovative approaches and share best practices in the use of evidence-based data to shape effective public policy measures and reforms.
The conference is which is funded by the government of the United Kingdom through the Foreign, Commonwealth & Development Office and implemented by the World Bank and ACTED.
 The EGED program was launched in 2022 to generate better data and evidence in Central Asia by promoting the use of cutting-edge analytical techniques alongside inclusive approaches to engage civil society in policymaking.
"The Effective Economic Development Management Program (EGED), led by the World Bank, is a platform that allows us to share the vision of reforms and receive feedback from our partners. We are actively upgrading our statistical system to meet current challenges. Our main mission is to ensure the trust of all users, especially civil society, by providing reliable data for decision-making," Asset Irgaliyev, Chairman of the Agency for Strategic Planning and Reforms of Kazakhstan, said at the conference.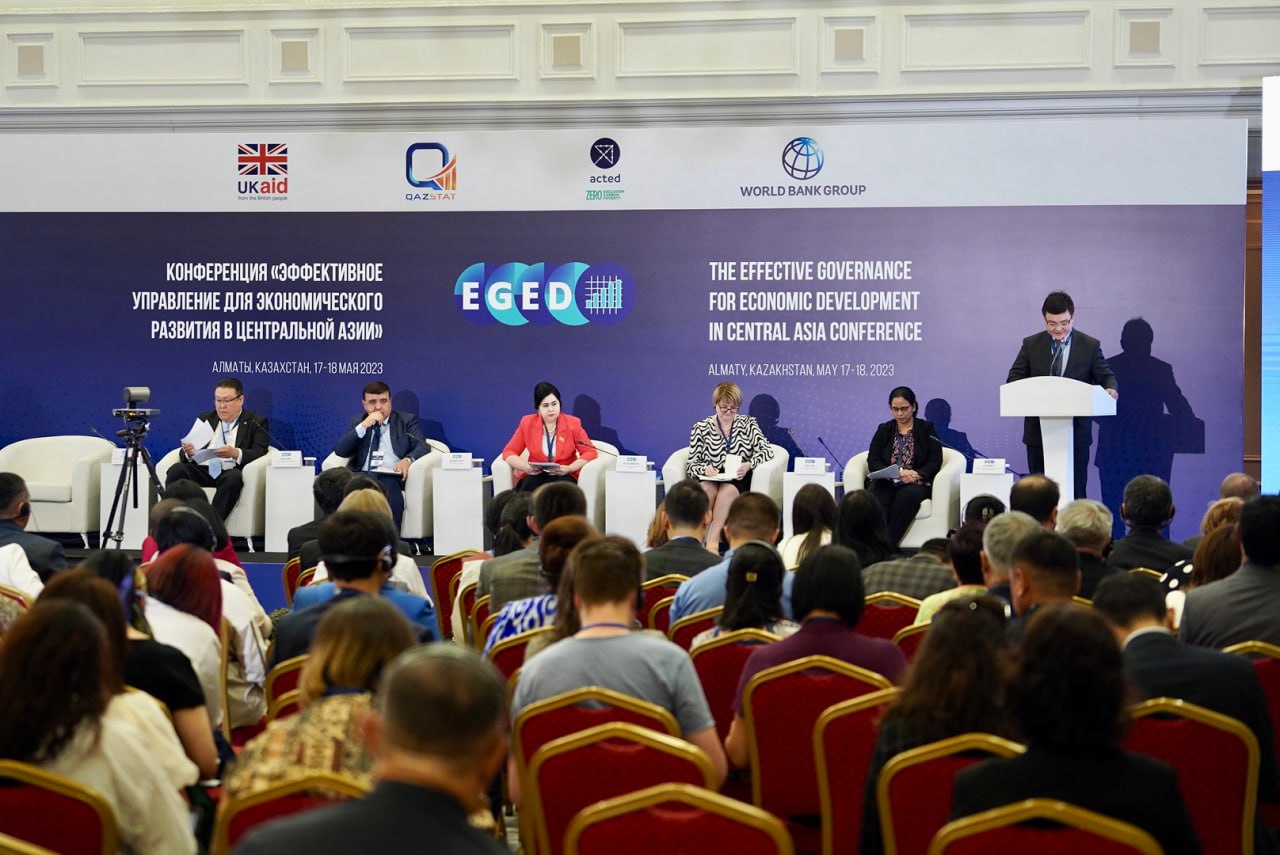 Participants will share lessons on data production, analysis, and their use in public policy. The conference will feature reports on the latest findings from the Listening to Central Asia surveys to highlight key drivers of improved livelihoods, as well as mechanisms to engage effectively with the public and civil society across the region.
"Central Asia holds immense potential for evidence-based policy making, and this conference serves as a catalyst to accelerate progress in the region" said Tatiana Proskuryakova, World Bank Regional Director for Central Asia. "Generating and using reliable data and evidence is a thread that weaves through all of our work at the World Bank—it is encouraging to see this thread also bringing together Central Asian countries."
"Central Asian countries have set ambitious goals to generate sustained and inclusive economic growth and improve the opportunities and living standards of their people. Strengthening governance and promoting the consistent use of good evidence in policymaking is key to achieving these goals," said Kathy Leach, the Ambassador of the United Kingdom to Kazakhstan.
The conference's special focus on gender equality will highlight recent analysis on the importance of gender equality for economic development across Central Asia and examine how data is used to inform the design of inclusive legislation. Experts will exchange insights from successful country-led initiatives to confront discrimination, harmful social norms, and gender-based violence.
This year's conference also serves as a welcome to cohost Kazakhstan, which joined as a full member of the EGED program earlier in 2023.
"Today we have gathered the heads of National Statistical Offices of Central Asian countries, also Mongolia and the United Kingdom. It is a unique opportunity to share each country's vision and synchronize our plans of modernization of national statistical systems. We all pursue the same objective of providing the trusted data that is used by all groups of citizens and especially by our decision-makers," said Zhandos Shaimardanov, Head of the Bureau of National Statistics of the Republic of Kazakhstan. "We have just unveiled a new data literacy program for policymakers, researchers, and citizens. This will help promote a culture of data-driven decision-making that we are striving towards. We are delighted to be joining the EGED program and look forward to more opportunities for regional collaboration."///nCa, 18 May 2023