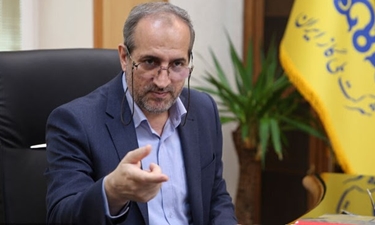 Iran registered a 358% growth in the volume of swap gas supplies from Turkmenistan to Azerbaijan in the previous 1401 Iranian calendar year (ended on 20 March 2023). This was stated in an interview with Fars News  by the CEO of the National Iranian Gas Company (NIGC), Deputy Minister of Oil and Gas Industry of Iran Majid Chegeni.
According to Chegeni, in 2022, in value terms, gas supplies transported under swap operations increased by 530% year-on-year.
NIGC imports natural gas from Turkmenistan as part of a swap deal signed with the Azerbaijani company SOCAR in 2021.
"By increasing natural gas trade with Turkmenistan, NIGC has managed to resume gas imports from Turkmenistan to Iran," Chegeni said.
"A huge volume of natural gas is pumped from Turkmenistan to the Republic of Azerbaijan and Nakhichevan," the official added. 
The CEO of National Iranian Gas Company noted that in 2023, the amount of gas imported from Turkmenistan under the gas swap contract with SOCAR is expected to grow by more than 70% compared to the previous year.
The natural gas swap deal was concluded between Iran, Turkmenistan and Azerbaijan in November 2021. The agreement provides for the supply of 1.5-2 billion cubic meters of Turkmen gas by Iran to Azerbaijan.
Gas supplies started in January 2022 with 5-6 million cubic meters of gas per day. By March, the daily swap had grown to 7 million cubic meters. In June 2022, Iran and Azerbaijan agreed to double the annual gas swaps from Turkmenistan to Azerbaijan via the Iranian pipeline system. ///nCa, 16 April 2023