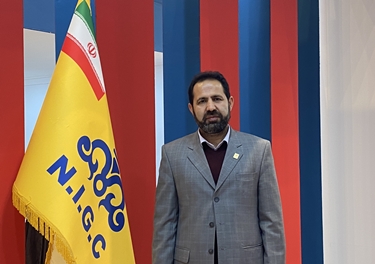 Iran has offered to transport the Turkmen and Russian gas to clients in any direction including South Asia.
In an exclusive conversation with nCa on 15 February 2023 on the sidelines of the Iranian single country exhibition in Ashgabat, Reza Nowshadi, the managing director and chairman of the board of Iranian Gas Engineering and Development Company (IGEDC), said, "We have some recommendation in this regard here. We have officially recommended and offered to Gazprom and Turkmengaz that Iran is ready to receive gas from Turkmenistan and Russia in the north and deliver it in the south in any country they want."
He said that Iran has the largest network of gas pipelines in the world.
Further specifying the offer, he said, "We are ready to deliver gas to Pakistan."
Pipeline is already being built up to the border with Pakistan with a capacity of 100 million cu m per day, he said.  
Nowshadi said that there is the capacity to handle up to 100 million standard cubic meters of gas per day. This comes to about 36.5 billion cubic meters of gas annually.
IGEDC is a wholly owned subsidiary of NIGC. /// nCa, 15 February 2023