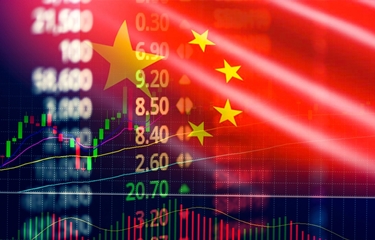 The international institutions including the World Bank have recently upgraded the growth prospects of the Chinese economy for 2023. The Chinese authorities see it as an opportunity to provide mutually beneficial partnership to the world.
This was evident during the daily press briefing of the foreign office of China on 11 April 2023.
The foreign ministry spokesperson Wang Wenbin took a question from the China Daily.
Here is the transcript of the question and the answer:
China Daily: On April 10, World Bank Group President David Malpass said that due to an improved outlook for China's recovery, World Bank has revised China's growth prospects for 2023 from 4.3% to 5.1% and the 2023 global growth outlook from 1.7% to 2%. A latest OECD report also raised China's economic outlook to 5.3%. Do you have any comment?
Wang Wenbin: Since early this year, the Chinese economy has continued to show sound momentum of recovery with strong impetus for growth. Main economic indicators such as consumption and investment have picked up, and market expectation has significantly improved. Recently, many international organizations have revised up their forecasts for China's economic growth this year. Mainstream international media organizations and renowned economists also said that China's economic data are messages of hope, and that the rebound of China's economic activities and demand will further galvanize world economic growth.
China cannot develop in isolation from the world, and the world also needs China for its development. As President Xi Jinping said, China will accelerate the development of its domestic market, while vigorously advancing high-standard opening up, and steadily expanding institutional opening up in terms of rules, regulations, management and standards. China stands ready to share with countries in the world the new opportunities presented by Chinese modernization. The third China International Consumer Products Expo opened in Haikou yesterday. The 133rd China Import and Export Fair will be held in Guangzhou this weekend. Later this year, China will host the third Belt and Road Forum for International Cooperation and the sixth China International Import Expo. China will open its door wider, with better environment and more quality services. In a world fraught with uncertainties, the certainty China provides becomes a bulwark for world peace and development. We have the confidence and ability to sail the giant ship of the Chinese economy steadily ahead against all winds and waves, and make even greater contributions to the global economy. /// nCa, 12 April 2023