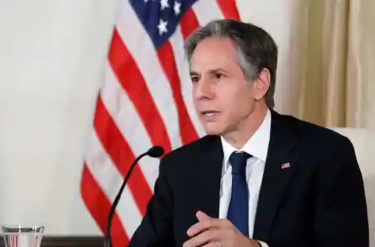 Anthony Blinken, the US Secretary of State, will travel to Central Asia next week. According to the information available at the website of the US Department of State, he will start the tour on 28 February 2023.
His first stop is Kazakhstan. In addition to the meetings with the senior officials, he will participate in the C5+1 Ministerial with the representatives of the five Central Asian republics "to reaffirm the United States' commitment to the independence, sovereignty, and territorial integrity of Central Asian countries, and to collaborate with the region on solutions to shared global challenges."
The State Department website says that the C5+1 Ministerial will focus on enhancing economic, energy and environmental, and security cooperation among the United States, the Republic of Kazakhstan, the Kyrgyz Republic, the Republic of Tajikistan, Turkmenistan, and the Republic of Uzbekistan. 
The Secretary will meet separately on the margins of the C5+1 ministerial with senior government officials from the Kyrgyz Republic, Tajikistan, and Turkmenistan to discuss opportunities for bilateral and multilateral cooperation and advance our shared goal of a prosperous, secure, and democratic region, the website says.
Later, he will travel to Tashkent, Uzbekistan, where he will meet with Uzbekistani officials to further advance the US partnership on a range of bilateral and regional issues.
At the end of his Central Asia tour, Secretary Blinken will fly to New Delhi for the G20 Foreign Ministers' Meeting. /// nCa, 24 February 2023 [Image credit Reuters]