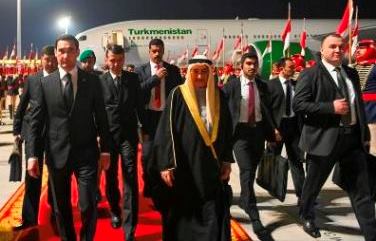 President Serdar Berdimuhamedov of Turkmenistan, accompanied by his delegation, flew to Bahrain Tuesday evening for his official visit.
According to BNA, the official news agency of Bahrain, he was received at the airport by the Deputy Prime Minister Shaikh Khalid bin Abdulla Al Khalifa, Justice, Islamic Affairs and Endowments Minister, Head of the Mission of Honor Nawaf bin Mohammed Al Ma'awda, Supreme Council for the Environment Vice President, Deputy Chairman of th Rashid Equestrian and Horseracing Club High Committee Shaikh Faisal bin Rashid Al Khalifa, Muharraq Governor, Bahrain's Ambassador to the Republic of Turkmenistan and other officials.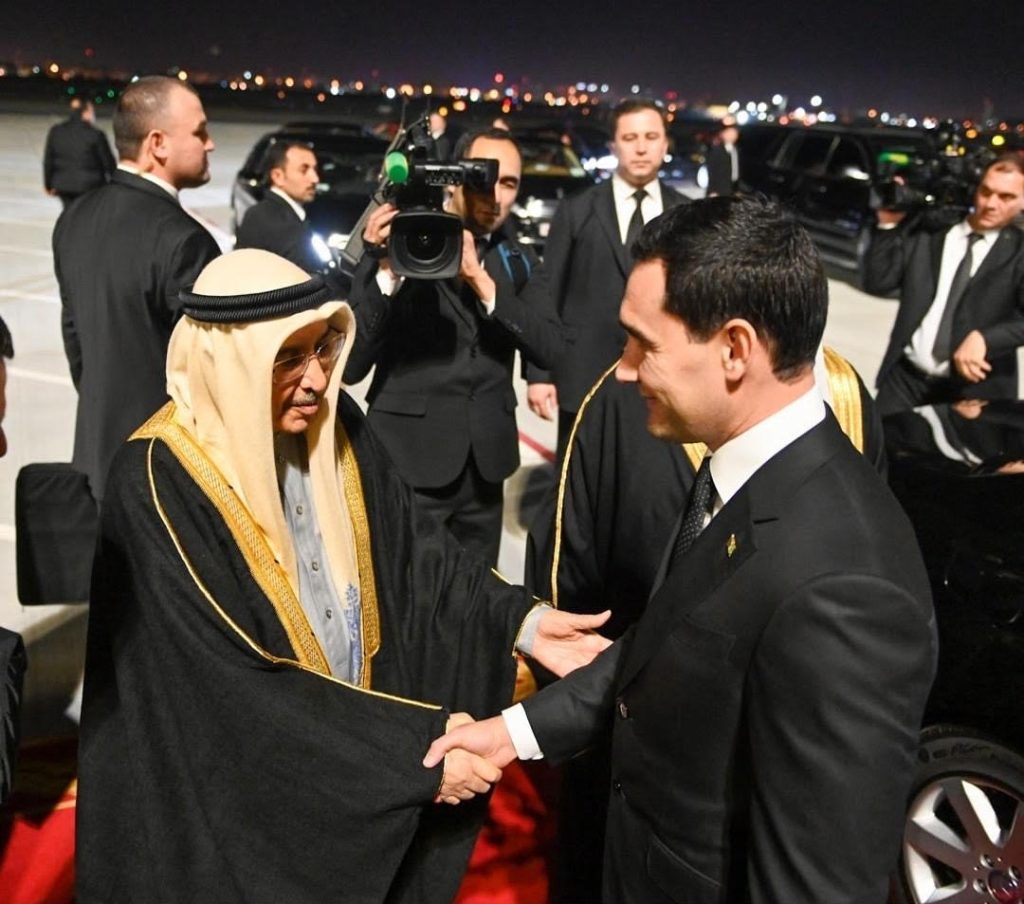 The talks with King Hamad bin Isa Al Khalifa will take place today (22 February 2023).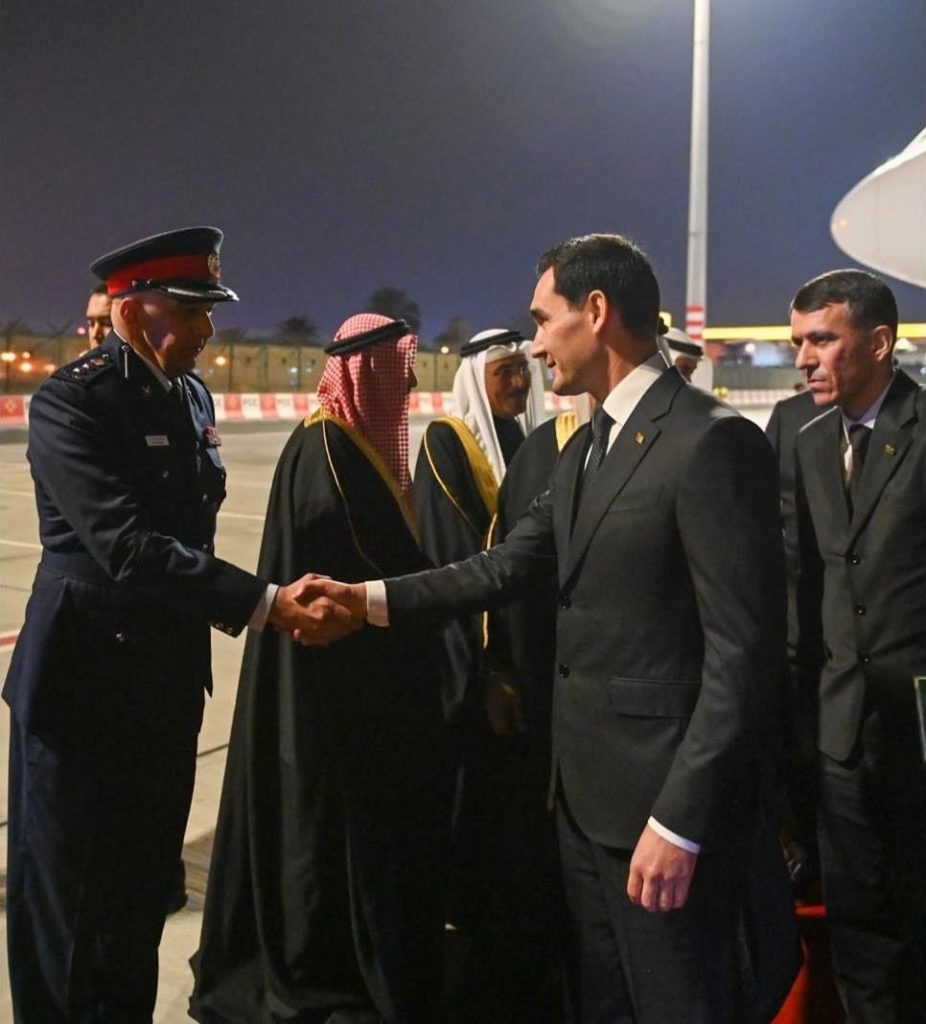 Several bilateral documents are expected to be signed during the visit. /// nCa, 22 February 2023 [Pictures credit Turkmen Portal]