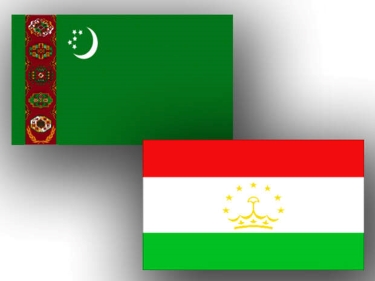 Elvira Kadyrova
On 4-5 August 2021, the President Emomali Rahmon of Tajikistan will pay the state visit to Turkmenistan, reported the Tajik media with reference to their country's foreign ministry.
On 6 August 2021, the Tajik leader will take part in the Consultative Meeting of the heads of Central Asian states in the Turkmen Avaza.
In addition, a meeting of the Turkmen-Tajik intergovernmental commission on trade and economic cooperation will be held in Dushanbe on 28-29 July 2021, said the foreign minister of Tajikistan Sirojiddin Mukhriddin during a press briefing on Tuesday. The session will finalize a set of bilateral documents for the visit of Emomali Rahmon to Turkmenistan.
"The Tajik side hopes that this will be a historic visit," Mukhriddin stressed.
Last time, the presidents of Turkmenistan and Tajikistan met in Ashgabat on the sidelines of the summit of the CIS heads of state in October 2019.
According to the foreign ministry of Tajikistan, during the first half of this year, the necessary steps were undertaken in bilateral relations with Turkmenistan to implement the agreements reached in 2019.
In May 2021, a Roadmap for the development of inter-sectoral and interdepartmental Tajik-Turkmen cooperation between was adopted, which includes a number of joint practical measures. /// nCa, 28 July 2021