A delegation of the State Duma of the Russian Federation headed by its Speaker Vyacheslav Volodin is on an official visit to Ashgabat.
Today, on 30 January, Volodin met with President of Turkmenistan Serdar Berdimuhamedov.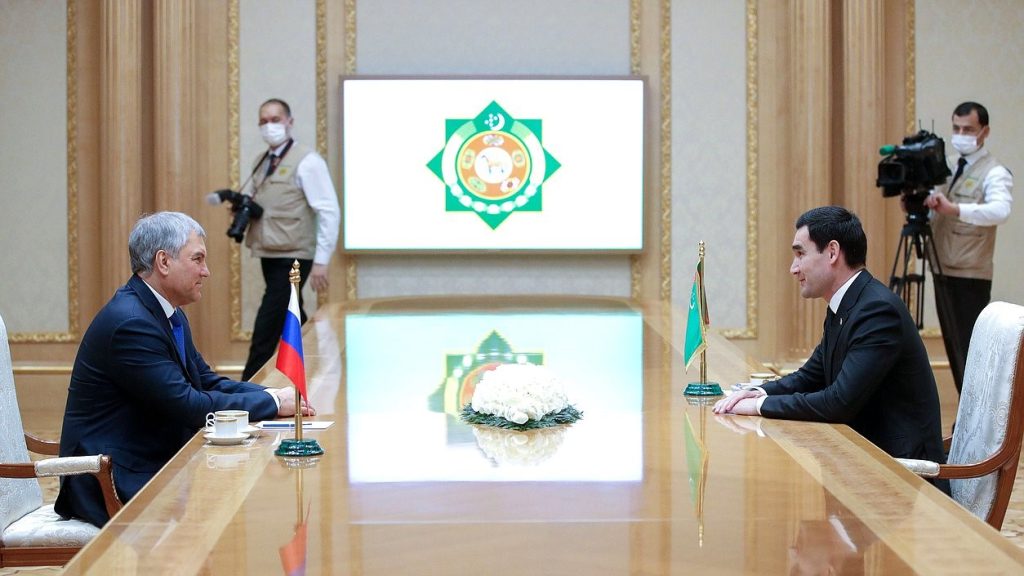 The parties discussed issues of cooperation between the parliaments of Russia and Turkmenistan, as well as general bilateral relations in the light of the declaration on deepening strategic cooperation signed in June last year.
"Last year's visit to Russia and meetings in the State Duma with dear Arkadag gave the impetus, thanks to which today we are here and will already work within the parliamentary scale, discuss the development of inter-parliamentary ties, because the interaction last year in Moscow became the basis of today's conversation here in Turkmenistan," said Volodin following the meeting.
He stressed the importance of ensuring the dynamics of bilateral relations set by the heads of the two states within the parliamentary dimension.
On the same day, the speaker of the State Duma met with the head of the Parliament of Turkmenistan Gulshat Mammedova.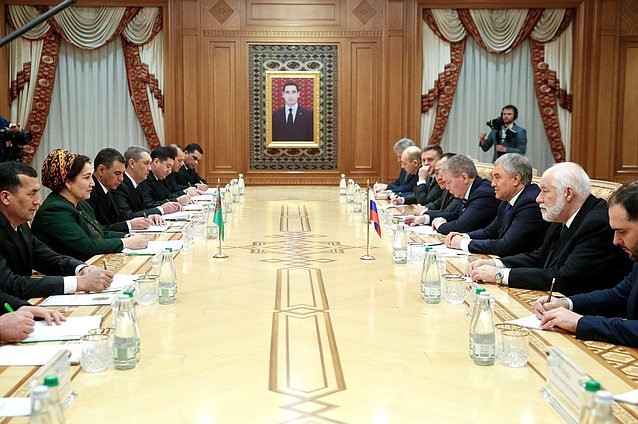 The colleagues discussed issues of inter-parliamentary cooperation between the two countries.
In addition, the Speaker of the Turkmen Parliament invited deputies of the State Duma to Ashgabat for observing the upcoming parliamentary elections in Turkmenistan. Volodin confirmed that Duma will send its representatives.
In turn, Volodin invited Gulshat Mammedova to visit Moscow.
***
The Russian parliamentary delegation includes Deputy Chairman of the State Duma Sholban Kara-ool, Chairman of the Committee on CIS Affairs, Eurasian Integration and Relations with Compatriots Leonid Kalashnikov, Chairman of the Committee on Regional Policy and Local Self-Government Alexey Didenko, First Deputy Chairman of the Committee on Science and Higher Education Alexander Mazhuga and Deputy Chairman of the Committee on International Affairs Irina Rodnina.///nCa, 30 January 2023