At one of the recent government meetings of Turkmenistan, it was reported that the Iranian Days of Culture will be held in Ashgabat on 12-14 February, and a specialized exhibition of Iran to take place on 15-17 February.
Iranian Ambassador to Turkmenistan Gholam Abbas Arbab Khales commented on the upcoming events in an interview with IRNA.
According to him, the program of the Days of Culture of Iran includes concerts by Iranian artists, master classes in needlework and handmade carpet making, film screenings, and a festival of Iranian cuisine are expected.
The cultural event is organized jointly by the Ministries of Culture of Turkmenistan and Iran, the Organization of Culture and Islamic Communication and the Iranian Foreign Ministry.
The Days of Culture will be followed by two significant economic events – the 17th meeting of the joint economic commission and an exclusive exhibition of Iranian goods in Ashgabat.
According to the Iranian envoy, the Minister of Roads and Urban Development of Iran will take part in the session of the commission. A memorandum of understanding on economic cooperation as well as several other documents in the field of academic, medical, economic, energy and technical cooperation are expected to be signed on the sidelines of the meeting.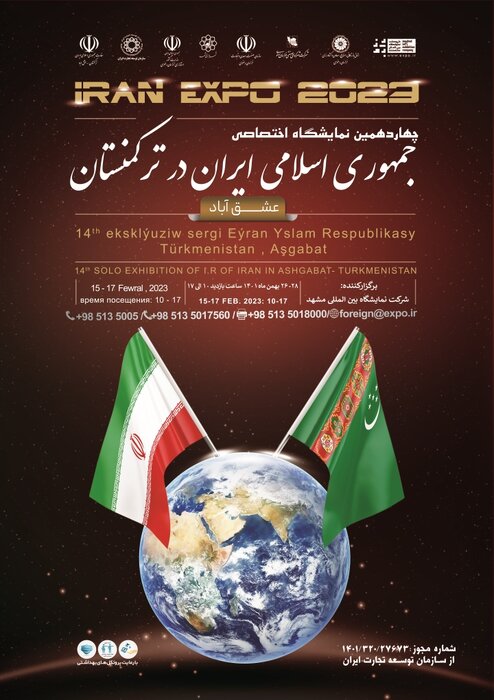 In parallel, Ashgabat will host the 14th specialized exhibition of Iranian goods which will showcase Iranian products in the fields of construction equipment, steel products, home appliances, foodstuffs, sanitary equipment and detergents, industrial equipment and machinery. It will be held in cooperation with Mashhad International Exhibition.
Arbab Khales added that large trade delegations, owners of various Iranian industries will attend the expo.
The source reports that a number of bilateral face-to-face meetings between Turkmen and Iranian businessmen are expected to be held during the specialized show, which will lay the foundation for the development of cooperation between the two sides and the expansion of economic relations. ///nCa, 29 January 2023