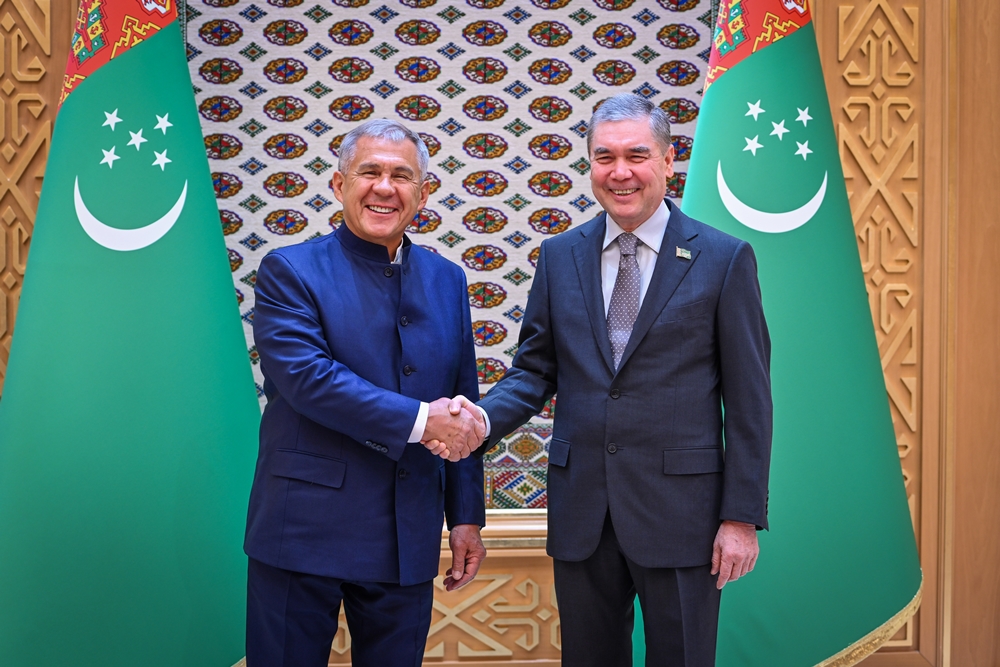 On Thursday, 19 January 2023, in Ashgabat, a meeting was held between the Chairman of the Halk Maslakhaty Milli Gengesh of Turkmenistan Gurbanguly Berdimuhamedov and the President of Tatarstan Rustam Minnikhanov.
Arkadag Berdimuhamedov stressed that within the framework of Russian-Turkmen relations, cooperation with Tatarstan as one of the regions of the Russian Federation is of great importance for Turkmenistan.
He also recalled that the opening of the Consulate General of Turkmenistan in Kazan contributed to the development of relations. Much is being done in the trade and economic sphere, in industry, and it is gratifying that large companies from Tatarstan operate on the territory of Turkmenistan, Gurbanguly Berdimuhamedov said.
He also expressed gratitude to Rustam Minnikhanov for the fact that Minnikhanov, as the head of the Russia-Islamic World Strategic Vision Group, takes part in various events held in Turkmenistan.
In turn, the President of the Republic of Tatarstan Rustam Minnikhanov emphasized that in line with the strategic partnership there is a good opportunity for interregional cooperation.
He noted that today Turkmenistan and Tatarstan are successfully cooperating in oil production, oil refining, engineering and other areas.
In addition, relations are developing in the humanitarian sphere.
Thus, Turkmenistan became a co-founder of the Association for the Development of Ice Hockey of Islamic Countries. More than 6,000 students from Turkmenistan study at the universities of Tatarstan today.
Rustam Minnikhanov thanked Gurbanguly Berdimuhamedov for the participation of Turkmenistan in the celebrations of the 1100th anniversary of the adoption of Islam by the Volga Bulgaria.
Recall that Rustam Minnikhanov will take part in the Russian-Turkmen business forum as part of a visit to Turkmenistan as part of the Russian delegation today. /// nCa, 20 January 2023