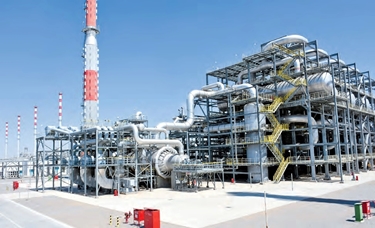 President Serdar Berdimuhamedov of Turkmenistan made a working visit on 19 January 2023 to the Galkynysh gas field in the Mary province. This is the second largest gas field in the world with active production of gas, both for the domestic consumption and export.
At the field, the head of the state concern Turkmengaz, Batyr Amanov, reported on the work and functioning of the facilities at Galkynysh.
It was noted that the necessary efforts are being made to successfully implement the tasks of providing domestic consumers with natural gas in full and increasing the export potential of the industry.
The head of state emphasized that great importance is attached to the industrial development of the Galkynyş gas field, and its discovery has strengthened the status of Turkmenistan as an energy power in the world and opened up new opportunities for expanding productive ties with foreign partners. /// nCa, 20 January 2023