"Turkmenistan, thanks to its advantageous geopolitical position, dynamic development of the national economy, and rich deposits of hydrocarbons, is one of the largest players in the global energy market," Batyr Amanov, State Minister, Chairman of the State Concern Turkmengaz, stated in his speech at the OGT-2022 plenary session.
As noted, the practically unexplored reserves located in significant parts of Turkmenistan illustrates the wealth of the Turkmen subsoil.
"The potential hydrocarbon resources of Turkmenistan today are estimated at more than 71 billion tons of oil equivalent, including more than 50 trillion cubic meters of natural gas and over 20 billion tons of oil," Amanov said.
Significant hydrocarbon resources are concentrated in the Caspian sector of Turkmenistan. According to geological estimates, marine reserves amount to 12.1 billion tons of oil and 6.1 trillion cubic meters of natural gas.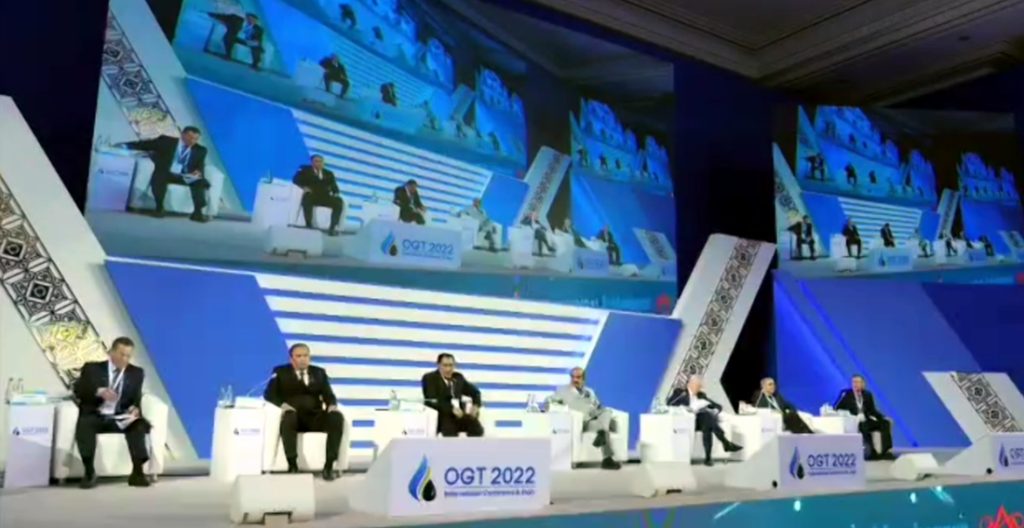 One of the most significant deposits in Turkmenistan and on a global scale is the Galkynysh field. Turkmenistan is now confidently ranked fourth in the world in terms of proved natural gas reserves because to the recent discovery of this enormous field and several other sizable gas discoveries.
***
The annual twin event  – international exhibition and conference "Oil and Gas of Turkmenistan – 2022" kicked off in Ashgabat Wednesday, 26 Oct. The plenary and opening sessions of the forum on the first day presented the most recent information about the country's hydrocarbon resources, as well as investment opportunities offered by the Turkmen fuel sector to potential investors. ///nCa, 27 October 2022