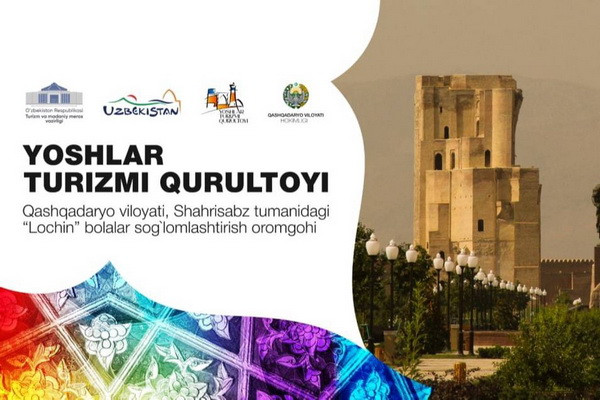 The Ministry of Tourism and Cultural Heritage of Uzbekistan and the administration of Kashkadarya region will hold a Youth Tourism meeting on 8-12 August 2022, the ministry said in a press release.
The forum will be attended by 800 delegates from Tajikistan, Kazakhstan, Kyrgyzstan and Turkmenistan.
The event, which will begin at the Lochin camp, will include master classes, sports competitions in national sports, cultural and entertainment events, a gala concert and much more.
Young people will have the opportunity to meet with starts of theater and cinema.
Excursions to tourist sites will be organized for the participants of the congress. An info tour for local and foreign media will also be organized as part of the forum.
Uzbekistan has been making great efforts in recent years to promote the tourism sector and increase its share in the economy. Thus, according to the "Strategy for the Development of new Uzbekistan for 2022-2026", the number of local tourists will increase to 12 million, and foreign tourists – to 9 million within the framework of the "Travel to Uzbekistan" program.///nCa, 31 July 2022