nCa Commentary
Karachi, 1 April 2017 (nCa) — Perpetual instability in Afghanistan has negatively impacted peace and stability of the entire region. Of all the regional countries, Pakistan has been affected the most.
Afghanistan has been steeped in violence and instability for over four decades now. Throughout this conflict, Pakistan has housed millions of homeless Afghanis and paid an immeasurable socio-economic price. Unfortunately, Pakistan has been largely alone in dealing with the consequences of others' acts of omission and commission.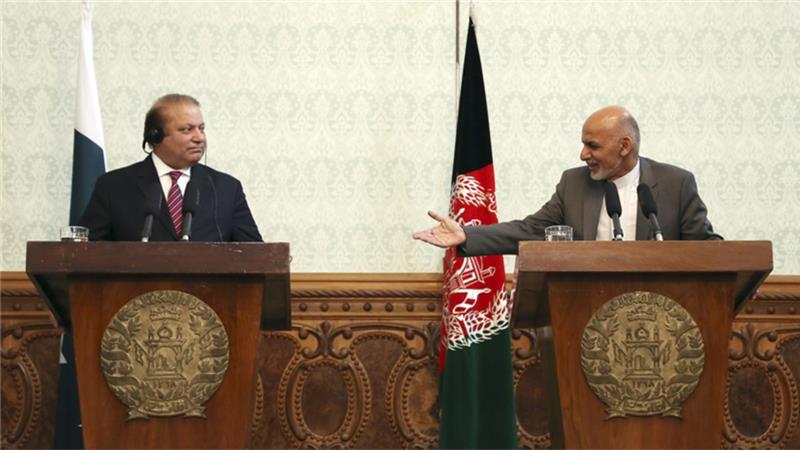 11th September 2001 became another watershed. Pakistan once again emerged as an important partner in the international coalition's fight against Al-Qaeda and its allies in Afghanistan. Television screens across the globe beamed in on Pakistan as the military action led by the United States unfolded in Afghanistan. Once again, Pakistan continues to deal with the consequences of another decade of conflict in its socio-culturally integrated but economically severed neighborhood.
The years following the beginning of US-led Operation Enduring Freedom in Afghanistan not only saw a fresh wave of Afghan refugees across the border into Pakistan but also witnessed a sudden spike in the frequency and scale of terrorist attacks in the country. A suicide bombing in 2002 was only the second, ever committed in Pakistan. The one before that was in 1995.
Consequent to the emerging threats faced by the nation since 2002, Pakistan Armed Forces and the nation have spearheaded the regional fight against terror. Following an intense counter – terrorism campaign for over a decade and despite our limited resources with only a modicum of international support, Pakistani nation and its Armed Forces have achieved unparalleled success. As a result of several major and countless smaller operations, according to independent estimates, Pakistan's security forces have so far killed 32954 terrorists (South Asia Terrorism Portal).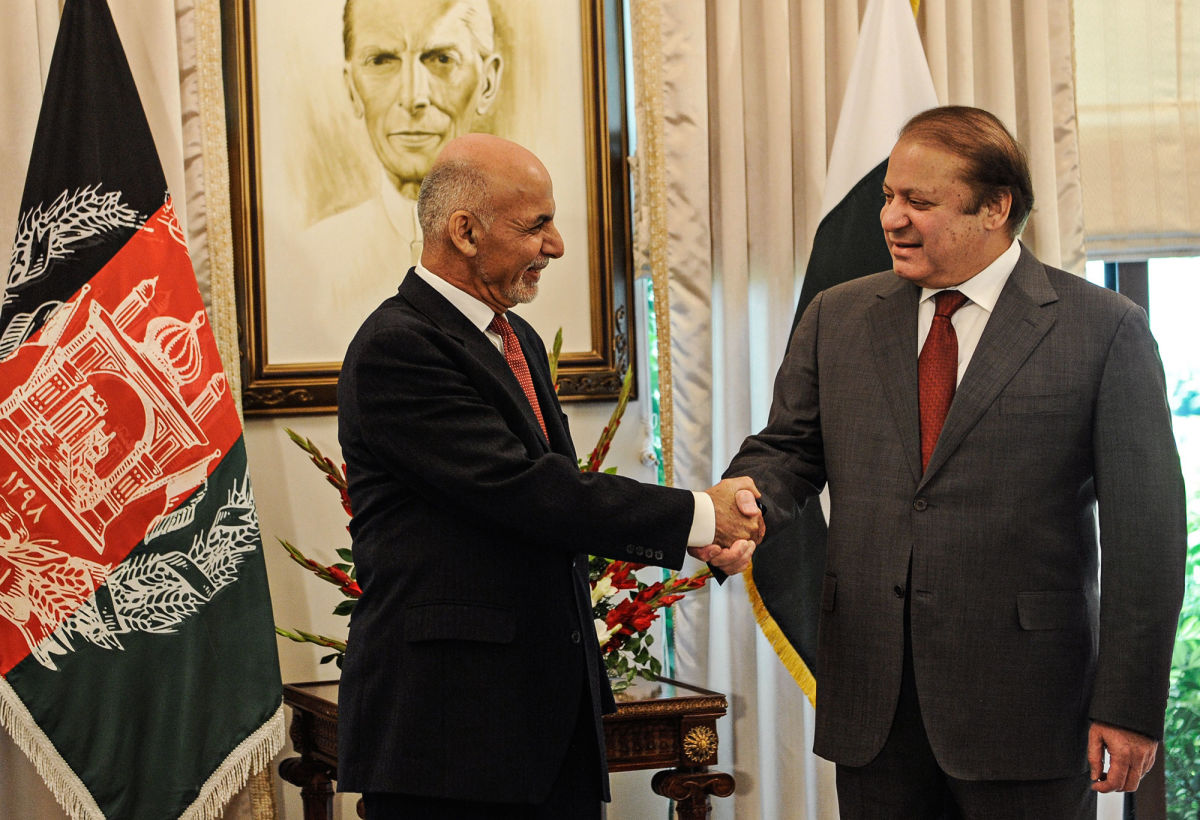 Having eliminated the organized terrorist infrastructure of all hue and color from its soil, Pakistan has been making visible and concrete efforts to transfer the dividend of its successes to Afghanistan, as well. Pakistan has all along made and continues to make, sincere endeavors to coordinate its war effort with Afghanistan and contribute as much as it could to return of normalcy to the war ravaged neighboring country. Some of these efforts include the following:-
Curtailing Terrorists' Freedom of Action
Border Management. Pakistan has initiated multiple border management measures in an endeavor to sanitize the Pakistan–Afghan Border of terrorists, drug traffickers and illegal immigrants for mutual bilateral benefit of our brotherly countries. These measures including:-

Development and management of border crossing points to check and curtail to-and-fro movement of miscreants, weapons, explosive and contraband items.
Construction of forts along Pakistan–Afghan border for plugging the gaps between authorized crossing points so as to preclude chances of their exploitation by miscreants.

Federally Administered Tribal Areas (FATA) Reforms. FATA Reforms are under review to eradicate political/administrative vacuum, hitherto available to terrorists for their nefarious activities on both sides of international border.
Enhanced Cooperation With Afghan National Defence & Security Forces (ANDSF) and Resolute Support Mission (RSM) Against Terrorism

Pakistan Military maintains a seven member contingent in Kabul, headed by a Brigadier, to form part of Tripartite Joint Operations Cell (TJOC).
TJOC serves as a coordination and cooperation forum between the three partners, to include:-

Operations and intelligence sharing.
Coordination of kinetic and intelligence efforts against Islamic State – Khorasan (IS-K).
Sharing counter – Improvised Explosive Device (IED) experiences/lessons.
Fostering and environment of trust and cordiality between three partners.

Pakistan Military provides actionable intelligence to ANDSF/RSM through 'Request for Info' (RFIs) / 'Request for Action' (RFAs) against terrorist's hideouts/camps. Similarly, prompt and verifiable response by Pakistan Military is ensured against ANDSF RFIs/ RFAs.

Zero tolerance against IS–K. Pakistan maintains and practically manifests zero tolerance against IS–K and there is no organized presence of IS–K in Pakistan. Pakistan has ensured denial of her soil to IS–K, which is emerging as a serious challenge for Afghanistan, and Pakistan has ruthlessly foiled IS-K attempts to establish, recruit, finance or seek logistic / moral support form Pakistani territory.
Multi-tiered Interactions with ANDSF. Pakistan Military is maintaining constant and frequent multi-tiered interactions with ANDSF; from highest level of Army Chiefs to sub-tactical post level, with the aim of coordinating and presenting a united front against the menace of terrorism and preventing terrorist form creating misunderstandings and trust deficit between our brotherly countries.
There is also a need for the international community to expand its involvement across all spectrum of Afghan society instead of channeling all aid and assistance only through the current administration in Kabul. The people of Afghanistan have suffered the most and it is them who deserve all attention and support.
Despite Pakistan's best efforts to help the cause of peace and stability in Afghanistan, it is ultimately the people of Afghanistan whose resolve and resilience will determine the fate of their posterity. Like most other conflict ridden societies, their enduring peace also resides in a comprehensive political reconciliation and a genuinely democratic, inclusive and participative political dispensation.
There is also a need for both Afghan government and international community to realize and fulfill their respective obligations with regard to regional peace. Pakistan, for example, has almost unilaterally carried all the burden of imposing border controls and managing the negative consequences of unregulated cross – border flow of unwanted nature. Similarly, there has been little support in gainful management and socio-economic reintegration of millions of Afghan refugees living in Pakistan. Pakistan's repeated calls for a result-oriented action against anti-Pakistan terrorist sanctuaries and hostile intelligence activity on Afghan soil have also gone unheeded.
Summing up, peace in Afghanistan and indeed the entire region is a collective responsibility of the entire international community. Pakistani nation and its Armed Forces have willingly shouldered an unduly large part of this responsibility, incurring in the process monumental human and material losses. It is time for others to play their par t and make sustainable peace possible.