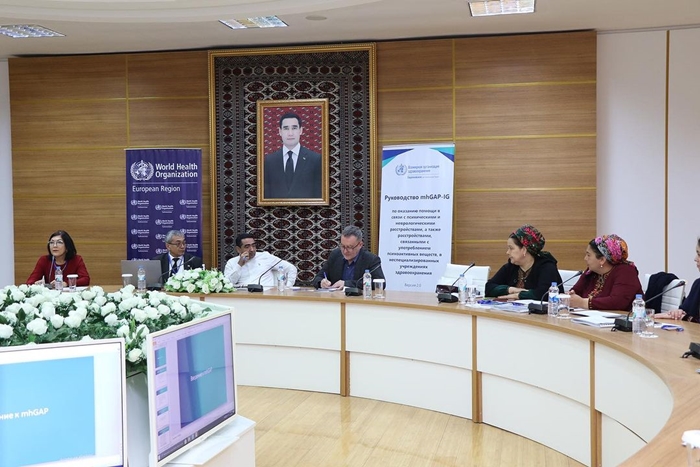 On November 13, WHO Country Office in Turkmenistan welcomed Dr. Peter Hughes, WHO/Europe expert on mhGAP-IG program.
The visit aimed at providing technical advisory support in the implementation of the mhGAP-IG (Mental Health Action Gap) program in Turkmenistan.
Additionally, the visit included piloting of the mhGAP-IG program at the International Traumatology Center, introducing the EQUIP program (ensuring quality provision of psychological support) and conducting a 6-day training on mhGAP-IG during the period of November 13-18, 2023.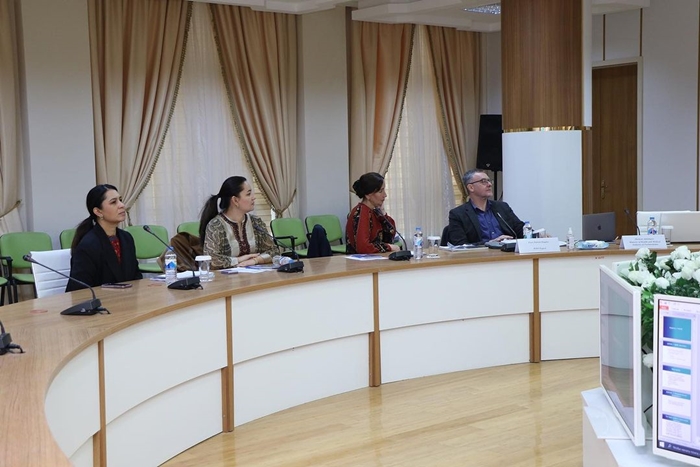 The comprehensive training led by Dr. Peter Hughes aimed at enhancing the capacity of the family doctors, neurologists, and psychiatrists in the area of mental health providing psychological support to the patients. At the beginning of the training the participants took a pre-test to check their level of knowledge in mhGAP prior to the training. The participants of the training included representatives from the Ministry of Health and Medical Industry of Turkmenistan, International Center for Traumatology, Center for the Prevention of Alcoholism, Drug Addiction and Mental Illnesses, Turkmen State Medical University named after M. Garryyev as well as family doctors and neurologists from the health houses responsible for the implementation of mhGAP-IG in the country. Following the training, cascade trainings and supportive supervision will be implemented to ensure the effective dissemination of the knowledge gained at mhGAP training program.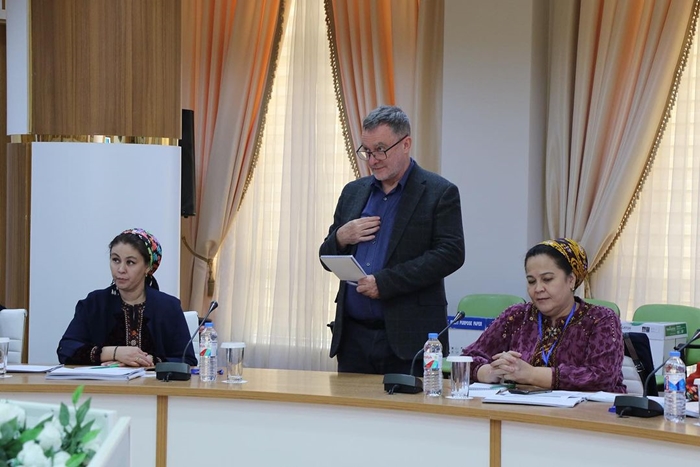 Over the course of the 6-day training various topics, including introduction to the mhGAP manual and pedagogical skills for addressing borderline disorders such as depression, neuroses, stress, child and adolescent mental health, epilepsy, depression, suicide prevention, dementia was covered. Following the training, the participants took part in Q&A session and took post-training test to assess their skills after the training. At the end of the training the participants were awarded with the attendance certificates of recognition for successful completion of the training from WHO CO in Turkmenistan and the Ministry of Health and Medical Industry of Turkmenistan. ///UN Turkmenistan, 17 Nov 2023
#WHO, #Turkmenistan, #mentalhealth