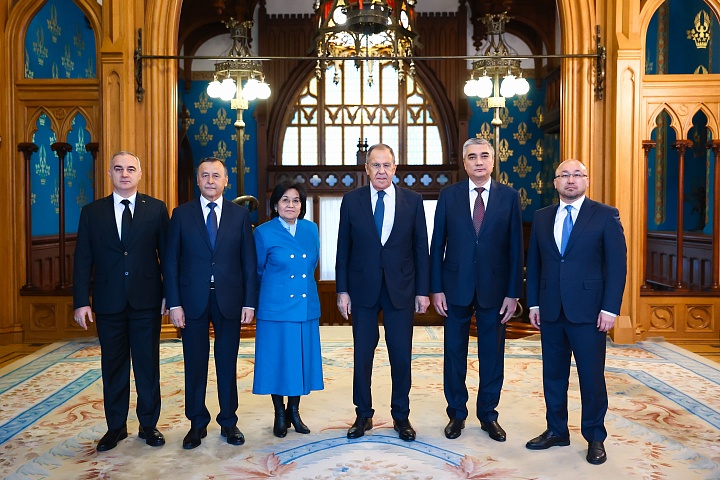 On 17 November 2023, Foreign Minister of Russia Sergey Lavrov met with the ambassadors of Kazakhstan, Kyrgyz Republic, Tajikistan, Turkmenistan and Uzbekistan, accredited in Moscow, Russian foreign ministry reports.
During the meeting, the sides evaluated Russia's bilateral interaction with each Central Asian state, as well as within the framework of common international associations, including the CIS, the EAEU, the CSTO and the SCO.
The sides were satisfied with the stable trade and economic relations, expanding trade volumes, and close science and education, cultural and humanitarian ties.
They emphasised their mutual commitment to creating favourable conditions for the sustainable development of our strategic partnership across the board, including security and regional stability.
On a separate note, the parities reviewed cooperation in the Central Asia5 + Russia format and the implementation of the results of this mechanism's first summit, held on 14 October 2022 in Astana.
They devoted considerable attention to the development of research and practical cooperation in water management, including efforts to address the environmental problem in the Aral Sea region. ///nCa, 17 November 2023 [Photo credit – MFA Russia]
#Russia, #Central_Asia, #Turkmenistan, #Uzbekistan, #Kazakhstan, #Kyrgyzstan, #Tajikistan